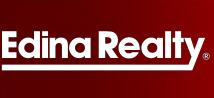 If there's one resource that buyers in this real estate market need, this is it
Chaska, MN (PRWEB) May 10, 2013
For many buyers the homes search process can be a test of nerves. To combat pressures that only buyers in this real estate market have come to know Kris Lindahl has created resources that help buyers improve their homes search. At a seminar later this week Lindahl will demonstrate some of these resources.
The experienced agent's many years of on-the-ground experience have afforded him some valuable knowledge to pass on to buyers. At the seminar he will give buyers some general tips and strategies to improve their homes search and demonstrate the Minnesota Buyer Search website.
By using the website buyers can fill out a short form regarding what they want in a home and receive a real-time email within minutes. The email will include a customized search criteria built by Lindahl as well as a hyperlink to all homes matching that criteria. "If there's one resource that buyers in this real estate market need, this is it," Lindahl said.
Lindahl's recent efforts made him the recipient of the Chairman's Award, the highest honor an Edina Realty agent can receive, for excellence in sales and sales volume. "Above all I want my clients to be comfortable and confident in their decisions," Lindahl said.
Call Kris now for more information at (763) 280-8498 and visit the Minnesota Buyer Search website now to get started.