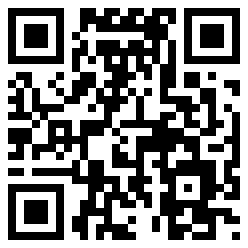 New York, NY (PRWEB) May 09, 2013
Is it too early to call her/him? We had such a great date, when will my phone ring! We have all experienced this many times over as we are checking our phones caller ID to make sure we didn't miss a call after a wonderful date the evening prior. Used to be "guy code" to have a 3 day rule following a date to not seem so eager by calling too soon. According to a recent survey by Match.com (http://tinyurl.com/d5kgeyq) 78 percent of guys and 49 percent of girls typically reach out to the other person within three days or less after a good first date.
Dr. Bonnie Weil emphasizes her theory of women making the first move after a great date as men tend to disconnect even when they may say they like you. "It is in their nature to disconnect so you will not know that they had a good time until you make the move and reach out to them!" Emphasizes Dr. Bonnie. "I suggest woman call after the first date because the voice sends an "endorphin" rush simulating the "high" during the date, making you yearn for a "rematch" second date." If the woman lets too much time lapse between dates he will forget the "rush" he felt as it is natural for him to disconnect. This surge helps him reconnect after the disconnect and look forward to arranging the second date sooner. Surprising, according to the match.com statistics, 61 percent of men and women prefer to call rather than text after a good first date, only 14 percent like to text! Surprising seems how texting has become the new telephone call this day in age.
Find further advice from Dr. Bonnie, named Best Local New York Therapist by the US Commerce Association two years in a row, in her "5 Star Video Contributor" via YouTube/Google http://bit.ly/Ywwunw. Dr. Bonnie has appeared on Opera 5 times, Frequent contributor in Men's Health, Cosmo, Women's Health etc. She is available for comment and interviews by emailing renee(at)doctorbonnie.com
Dr. Bonnie is the author of Make Up Don't Break Up, Adultery the Forgivable Sin, Can We Cure and Forgive Adultery and Financial Infidelity.