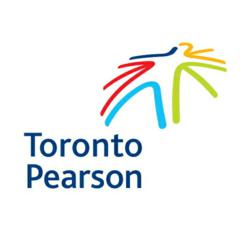 Activu is an acknowledged leader for visualization and collaboration applications such as border security, and this gave us the added confidence to partner with them in our quest to make Toronto Pearson one of the world's best airports.- Hossana Ashagrie
Rockaway, NJ (PRWEB) May 21, 2013
Activu® Corporation is delighted to announce that its state-of-the-art intelligent visualization and collaboration solution has been selected to enhance best-in-class security at the award-winning Toronto Pearson International Airport, part of the Greater Toronto Airports Authority (GTAA).
Toronto Pearson International Airport is Canada's largest, busiest and most passenger-friendly airport with over 400,000 flights in and out of Canada's economically vibrant Greater Toronto area. The airport serves over 34.9 million guest-passengers with the best in dining, shopping, relaxation and entertainment, with free wireless Internet. The airport also keeps upgrading its service and entertainment offerings and recently added new restaurants, the Canadian Air and Space Museum and Fly Away paintings exhibits and Automated Border Clearance kiosks to expedite transit for Canadian residents. The airport is housed in an architecturally stunning building, has excellent self and valet parking facilities and is well connected with the Greater Toronto area through road and rail for easy arrival and departure.
In addition to guaranteeing the best guest experience, Toronto Pearson is deeply committed to being a global leader in airport safety and security and to being a good civic neighbor through noise management and active community involvement. For its dedication to excellence, Toronto Pearson was recently judged Best Global Airport by U.K.'s Institute of Transport Management. The airport also recently received the Air Cargo Excellence Award for leadership in service standards and operational excellence as rated by airline staff and partners worldwide.
In order to provide a consistent, coordinated, and efficient response system for both internal and external customers the airport has embarked on a multimillion dollars program. The new Integrated Operations Control Center (IOCC) has consolidated seven work groups to enhance internal communication. The GTAA is not new for large programs, the state of the art multibillion dollars Terminal 1 building that houses the new center.
As part of its commitment to providing best-in-class operations of safety and security, the airport recently selected Activu's fully integrated, turnkey visualization and collaboration solution for its new Integrated Operations Control Center (IOCC).
The IOCC includes the Operations Control Center (OCC), the Security Operations Control Center (SOCC), Resource Management Unit (RMU), Call Center Paging Center, IT&T Service Desk, Baggage Operation and Maintenance Dispatch Center. The OCC coordinates airport operations, maintenance and emergencies around-the-clock. The SOCC monitors and manages the airport's security and numerous security access control systems 24/7.
The Activu solution will be integrated with all of the airport's network-based cameras, security devices and access controls, so the IOCC operators can aggregate information from multiple information sources across the airport; visually integrate information on video display walls, LCD panels, computer displays, tablets and smartphones for authorized viewing within and outside the airport; create customized zoom-in displays to meet temporal, emergency or event-driven changes; and provide a truly dynamic collaboration environment across the GTAA for faster, more effective decision-making and response. With Activu, the IOCC gets air-tight situational awareness to rapidly identify and respond to threats, unauthorized access attempts and security breaches and fully ensure passenger, facility safety and security.
The GTAA is not new for large projects, the program manager for the IOCC, Hossana Ashagrie, was part of the team that was responsible for the state of the art multibillion dollars Terminal 1 building that houses the new IOCC.
"The GTAA was looking for a field-proven, large-scale visualization and collaboration solution for sensitive environments so we could guarantee top-notch safety and security at Toronto Pearson International Airport. We wanted a solution that leveraged our extensive investments in network technology and airport safety infrastructure, used commercially available hardware, provided a network-based solution for comprehensive visualization, enabled peer-to-peer information sharing, analysis and collaboration and supported bi-directional communications and securely display across mobile devices such as tablets and smartphones that leverage our airport-wide wireless network. Moreover, we wanted a future-proof solution that would scale with expanded GTAA operations. Activu successfully met all of our requirements. In addition, Activu is an acknowledged leader for visualization and collaboration applications such as border security, and this gave us the added confidence to partner with them in our quest to make Toronto Pearson one of the world's best airports." – Hossana Ashagrie, Project Manager, Design Services and Terminal Construction, Greater Toronto Airports Authority.
"We are very excited to partner with an award-winning world-class airport such as Toronto Pearson International and the forward-thinking management team at GTAA. Recently, Activu received Government Security News' Platinum Award for Best Situational Awareness for Border Security. Activu is successfully operational at multiple high security command and control centers, many under the Department of Homeland Security and Department of Defense, and this selection by the GTAA reinforces their commitment to providing the highest levels of safety and security at Toronto Pearson International Airport." – Activu CEO, Paul Noble.
About Activu
Activu is the leading provider of highly secure, scalable and robust IP-based visualization and collaboration solutions for mission critical command and control center environments. Our solutions enable sharing, annotating, and analyzing real-time visual information across the network, and across display devices from large video walls to mobile devices - to develop a Common Operational Picture (COP), improve Situational Awareness (SA) and accelerate decision-making. Learn more.