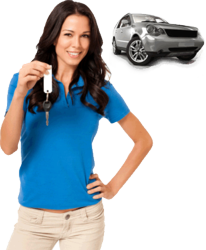 Greenville, SC (PRWEB) May 10, 2013
Over the past year, a company known as Valley Auto Loans has risen to the top of the high risk loan industry. They are well known for their fast and high quality service, but known more so for their ability to get auto loan approvals for applicants with even the worst credit. In the past Valley Auto Loans has been able to offer 99.5% acceptance to their applicants. After a recent announcement, it is now clear that Valley Auto Loans has the full ability to provide 100% approvals to all of their applicants.
To get approved for a great auto loan right now, visit https://valleyautoloan.com/apply-now2/
Bad credit or damaged credit used to mean the end of any potential credit or other major financial transactions. Getting loans of any kind, or getting new credit was next to impossible with damaged credit. Valley Auto Loans is quickly changing all that thanks to their unique system. Because of Valley Auto Loans, it is possible for anyone with any kind of credit to be approved for a high quality auto loan from a trusted and respected loan provider.
This unique approval process begins when an applicant submits their information from a simple, one-step application page. This application is immediately processed, regardless of the applicant's credit score. A massive database of quality auto loan providers who specialize in bad credit auto loans are presented with the application. Each lender competes by offering their best deals for the rights to serve the applicant. This means that each offer has the highest maximums, the lowest rates, and no hidden fees. The applicant is given the highest quality loan available, and the entire process is far faster than any other auto loan dealers.
About Valley Auto Loans
Valley Auto Loans is the leading auto and cars finance provider in USA fully dedicated to help its customers acquire national car and auto financing. They design and develop customized no credit auto and car financing, bad and good credit auto and car loans. Voted the best for "Quality Customer Service; Best National Auto Loans Service" by thousands of people, their finance experts focus in providing its customers information and various tools available for different auto loan offers, help them to choose the best that fits their budget as well as the related eligibility guidelines in detail.