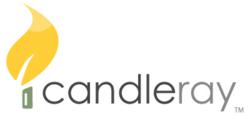 Companies that earn the GreenRight Certification deserve to be recognized
Nashville, Tennessee (PRWEB) May 21, 2013
Looking to help usher in the 'lighting revolution,' CandleRay LLC has taken a unique approach to commercial energy management and general purpose LED (Light Emitting Diode) technology to create the GreenRight™ energy audit and certification program. The Nashville-based energy consulting company will implement the GreenRight program to formalize their dedication to helping business and facility owners navigate the dynamic and often complicated industry.
The CandleRay management team believes the GreenRight Movement will streamline the adoption of more energy efficient technology, while providing a platform for business owners to improve cash flow and market their environmental responsibility. "By utilizing recent developments in High Power LED technology, business and facility owners can drastically reduce energy demands and carbon emissions while achieving long-term savings and growth," explains Eric Enright, CandleRay Director & Energy Analyst.
The CandleRay team is comprised of experienced lighting, investment, and green building professionals. The GreenRight auditors use specialized algorithms and custom reporting which analyze all quantifiable data when comparing multiple systems and energy savings. Enright, who prepares GreenRight auditors for new projects, explains, "Our detailed Life Cycle Cost-Benefit Analysis (LCCBA) provides clients with an all-encompassing tool to analyze the net present value of all initial and annual costs, cash flow, and the return on investment of each system."
The unique certification program will also give companies exclusive marketing and search engine optimization opportunities to reward them for their efforts. "The GreenRight program offers more than the obvious business and financial benefits. We have created a simple platform where business and facility owners can market themselves through an affordable green building certification," says Clayton Wraith, General Counsel and Chief Compliance Officer of CandleRay LLC. "The GreenRight requirements also ensure compliance with environmental law, local authorities, building energy codes, utility rebate and incentive program requirements, and in many cases, federal tax incentives. Companies that earn the GreenRight Certification deserve to be recognized," explains Wraith.
LED technology is becoming more accepted for general purpose lighting offering significant benefits to companies savvy enough to navigate the dynamic solid-state lighting market. "In the past 5 years we have seen significant semiconductor developments allowing the use of LED technology for general purpose applications. The numbers now look increasingly prudent for commercial and industrial applications," Enright explains. "The higher initial investment is largely outweighed by a short payback period and consistent savings over the lifetime of the lights, creating positive cash flow." While the latest LED technology provide minimal heat levels, resiliency, and extremely long life for the LED chips and fixtures, it is important to avoid the abundance of outdated and low quality technology currently on the market. Regarding the purchasing and quality of the LED fixtures, Enright explains, "It is very important to pay attention to the LED chip manufacturer and the efficacy (lumens per watt) when upgrading to LED lighting. Chip making and thermal management are extremely important factors to consider, and some manufacturers are not yet specialized in this technology. In order to ensure your LED lamp lasts the listed lifespan and you realize the expected light quality, be sure to do your homework or work with consultants who specialize in distributing only the highest quality hardware."
The latest LED technology provide benefits that go beyond a business' bottom line. For more information about the GreenRight Certification process, advantages of implementing LED technology, and professional lighting design services, email info(at)CandleRay(dot)com, or call (888) 710-1381.
####
CandleRay LLC is a commercial lighting and consulting firm specializing in energy audits and cutting-edge, general purpose LED technology.
Contact:
info(at)CandleRay(dot)com
http://www.CandleRay.com
(888) 710-1381
230 4th Ave North, Suite 300 J, Nashville TN, 37219