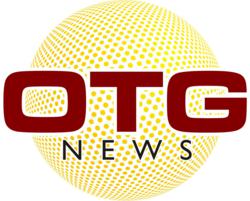 Thomson, IL (PRWEB) May 09, 2013
On February 1, 2013, the self-reliance company Solutions From Science announced a blockbuster deal with advanced power electronic product giant, Xantrex Technologies. Through this deal, Solutions From Science received the rights to market and distribute the popular PowerSource 1800 solar generator.
The PowerSource 1800 is part of Xantrex Technologies "backup power" division, along with other products such as the PowerHub 1800, and the Eliminator (PowerPack 1500). Each one of these products provides an alternative source of backup power that gives the end user a means to store power.
Solutions From Science pairs the PowerSource 1800 with a solar charger and a corresponding solar panel to give their customers not only the ability to store power, but also to create power using energy harnessed from the sun creating a solar powered generator. The PowerSource 1800 has been one of the best-selling products in Solutions From Science's line of self-reliance gear.
Today, May 9, 2013, Solutions From Science announced that they will be pairing the PowerSource 1800 and the Eliminator together as part of a once in a lifetime offer. Through this offer, their customers will be able to purchase the popular PowerSource 1800 at two hundred dollars off the original retail cost and as an added bonus they will receive the Eliminator, a five hundred and forty-nine dollar value, at no additional cost.
This deal pairs two of Solutions From Science's biggest selling portable backup power sources together at one low cost. Between these two backup power units, customers will have the ability to not only create power from energy harvested from the sun but they will also have the ability to store up to one hundred and twenty amp hours of energy that can be used during times when the power is out or in extreme weather conditions.
"We always advocate people having an alternative energy system aside from the power grid. When the power goes out for extended periods of time, you need to be able to tap into an alternative power source. The solar generators that we sell give our customers the ability to create and store their own power for whenever they need it," says Bill Heid, owner of Solutions From Science.
To learn more about this once in a lifetime offer at Solutions From Science go to… http://www.mysolarbackup.com/sales/otgnelim.html?utm_source=pr&utm_medium=pr&utm_campaign=pr050913. To read the original press release detailing the deal between Xantrex Technologies and Solutions From Science go to… http://www.prweb.com/releases/2013/2/prweb10385850.htm.