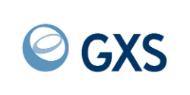 Built on the SaaS platform, GXS MFT not only offers a secure environment for financial data but also offers quick and easy access to the solution for financial institutions and their clients
(PRWEB) May 10, 2013
GXS, a leading provider of B2B integration services, today announced that GXS Managed File Transfer-as-a-Service (MFTaaS) allows financial services firms to exchange a variety of files with their clients and other counterparties. A cloud-based solution, GXS MFTaaS guarantees the secure and efficient delivery of account statements, check images, payment instructions, insurance forms and securities settlement instructions to support the financial supply chain.
The complexity of secure file transfer is growing as today's companies share an increasingly diverse set of file types, file transfer volumes grow, compliance oversight expands and the need to reduce rising costs associated with disparate legacy file transfer platforms increases. Legacy file transfer solutions, including FTP and e-mail, lack the security, auditability and governance that financial services firms are seeking.
GXS's hosted MFT solution allows the industry to overcome these business challenges by offering:

Security—Ensure documents arrive unaltered and verify senders and receivers through encryption, non-repudiation and digital certificates for authentication.
Visibility—View system data throughout its entire lifecycle to identify important information such as who sent the file, how it was exchanged, who read it and when.
Guaranteed Delivery and Auditing—Automate recurring processes, schedule transfers, ensure file integrity and guarantee on-time, unaltered delivery of documents while creating the audit trail needed to ensure regulatory compliance.
"Security is paramount in the financial services industry. With the volume of time-critical and sensitive information flowing between financial counterparties, many of the current options for file transfer do not meet the industry's requirements," said Bob Rossman, director of global product management at GXS. "Built on the SaaS platform, GXS MFT not only offers a secure environment for financial data but also offers quick and easy access to the solution for financial institutions and their clients."
Part of the GXS BizManager product suite, GXS MFT manages secure file transfer, protocol mediation, file monitoring and reporting, program management and user support both internally and externally. Built around support for open standards, including popular connectivity protocols including SFTP, FTPS, FTP (over private connectivity), AS2, AS3 and browser-based HTTPS, GXS MFT ensures your documents are transmitted securely and efficiently.
GXS enables financial services firms to integrate with their clients and counterparties to digitally share critical information and overcome client connectivity challenges across multiple delivery channels.
With experience in core financial services segments such as cash management, commercial finance, card processing, merchant services, securities and insurance, GXS can not only reduce the cost and complexity of client delivery but helps accelerate speed-to-market and time-to-revenue.
About GXS:
GXS is a leading B2B integration services provider and operates the world's largest integration cloud, GXS Trading Grid®. Our software and services help more than 550,000 businesses, including 22 of the top 25 supply chains, extend their partner networks, automate receiving processes, manage electronic payments, and improve supply chain visibility. GXS Managed Services, our unique approach to improving B2B integration operations, combines GXS Trading Grid® with our process orchestration services and global team to manage a company's multi-enterprise processes. Based in Gaithersburg, Maryland, GXS has direct operations in 20 countries, employing more than 2,800 professionals. To learn more, see http://www.gxs.com, read our blog at http://www.gxsblogs.com and follow us on Twitter at http://twitter.com/gxs .You can also access our public filings with the Securities and Exchange Commission at http://www.sec.gov/edgar.shtml.
FORWARD-LOOKING STATEMENTS
This press release may contain "forward-looking statements." All statements, other than statements of historical facts that address activities, events or developments that the company expects, believes or anticipates will or may occur in the future are forward-looking statements. These forward-looking statements are affected by risks, uncertainties and assumptions, including but not limited to those set forth in the company's public filings with the Securities and Exchange Commission, including its Annual Report on Form 10-K and its Quarterly Reports on Form 10-Q. Accordingly, actual results or outcomes may differ materially from those expressed in the forward-looking statements. You should not place undue reliance on these statements and the company undertakes no obligation to update or revise any forward-looking statements to reflect events or circumstances that may arise.
All products and services mentioned are trademarks of their respective companies.