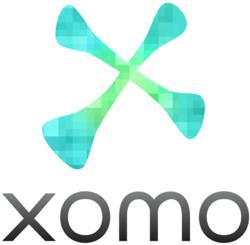 Xomo was able to enhance the attendee experience by integrating Eventbrite's API"

- Mitch Colleran, Eventbrite
Vancouver, BC (PRWEB) May 10, 2013
Xomo Digital Inc., creators of the world's most trusted event app platform, now offers Eventbrite ticketing integration after a successful rollout for the official Tribeca Film Festival 2013 mobile app. 
Fans could view ticket availability directly within the native app, which was available for iPhone, iPad and Android devices.  The app highlighted screenings where tickets were on sale or where rush seating was available. Fans could then easily purchase tickets to individual screenings through Eventbrite.
Following the success of this app, Xomo is now offering Eventbrite integration as an option for all of its Premium event app customers. Xomo is committed to integrating with a wide range of technology partners to ensure both event organizers and attendees have access to popular services within their event app.
"Xomo's technology delivers apps for many of the largest festivals, conferences and events in the world, and quite a few are already using Eventbrite for ticketing," says Jeff Sinclair, Co-Founder of Xomo.
"We're pleased to be continuing to work with Eventbrite to provide deepest possible integration to make ticketing a seamless part of the event app experience."
"Through this partnership, Xomo was able to enhance the attendee experience by integrating Eventbrite's API," says Mitch Colleran, Partnerships and Platform Integrations Manager at Eventbrite. "We're looking forward to deepening how our platform is integrated with Xomo and bringing the solution to many more event organizers."
ABOUT XOMO
Xomo develops Eventbase, the world's most trusted event app platform with over 5 million downloads. Eventbase enhances the attendee experience by providing a feature-rich, location-aware, native event app available on popular smartphone and tablet devices. Eventbase Premium powers official native apps for the largest events on earth, including the London 2012 Olympics, Vancouver 2010 Olympics, South By SouthWest (SXSW), Social Media Week and Lollapalooza.  Xomo also produces Eventbase Free, an event app available at no cost to event organizers and attendees providing a comprehensive mobile guide for conferences, festivals, sport and community events. 
Learn more at: http://www.xomodigital.com and http://www.eventbase.com
ABOUT EVENTBRITE
Eventbrite enables people all over the world to plan, promote, and sell out any event, and has sold over 100 million tickets worldwide. The online event registration service makes it easy for everyone to discover events, and to share the events they are attending with the people they know. In this way, Eventbrite brings communities together by encouraging people to connect through live experiences. Eventbrite's investors include Tiger Global, Sequoia Capital, DAG Ventures, and Tenaya Capital.
Learn more at http://www.eventbrite.com