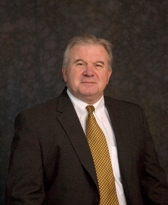 Businesses and nonprofit organizations all over Alabama, western Florida, Mississippi, and Louisiana are eligible to collect money from the BP oil spill settlement
Birmingham, Alabama (PRWEB) May 10, 2013
Two leading Alabama law firms, Yearout & Traylor, P.C. and Gathings Law have announced a new initiative to help secure settlements for businesses and nonprofits affected by the BP oil spill. Many businesses and nonprofit organizations remain unaware of their eligibility for compensation under the terms of the Deepwater Horizon oil spill settlement which a federal judge finally approved December 21, 2012, say attorneys for the two law firms.
A copy of the Final Order Approving the Deepwater Horizon oil spill settlement is attached to this release. A copy of the Detailed Notice of the Settlement is also attached., and both documents are also posted at the law firms' new website, BP-Settlement-News.com. People and businesses in the states of Alabama, Mississippi, Louisiana and parts of Florida are included in the class action settlement.
As stated in the attached detailed notice, the class action lawsuit has been settled. All businesses, nonprofits and individuals living in Alabama, Mississippi, Louisiana and parts of Florida are potential members of the class who may be eligible for compensation under the terms of the Settlement Agreement, which is also attached to this release and is posted on BP-Settlement-News.com.
The detailed settlement notice, settlement agreement and final judgment are all posted at BP-Settlement-News.com so residents and businesses in the Gulf Coast states can review them to see if they are eligible to be paid under the oil spill settlement which was given Final Approval December 21, 2012.
The law firms recently teamed up with attorney Michael J. Evans to launch a new BP Settlement News website providing updates about changes in the BP claims process. On May 9 the site published an article titled "BP settlement pays some BP claims that were previously denied." The article focuses on an art museum that had its claim rejected by the GCCF.
When the art museum filed a new claim with the BP settlement administrator, it received a BP settlement check for more than $600,000. "That is the sort of difference we are seeing under the new BP settlement, and we want to inform the public about it," said Attorney Gusty Yearout.
"Businesses and nonprofit organizations all over Alabama, western Florida, Mississippi, and Louisiana are eligible to collect money from the BP oil spill settlement," says Yearout. "But most of them don't know they're eligible to file a BP claim. The claims process is also quite complicated."
The firms have produced a new instructional video, plus a BP oil spill and Deepwater Horizon Settlement blog with forms and informational materials.
"Businesses owners and nonprofit organizations can obtain a free legal evaluation of their BP claim," adds Yearout. "Both our law firms offer free BP claims evaluations to businesses all over Alabama and western Florida. Even those located far from the coast. If a business is owed money from the Deepwater Horizon Oil Spill Settlement Fund we'll do the work needed to get those businesses paid. They don't have to pay us any legal fees, because the settlement fund will cover that."
"There's absolutely no cost to businesses or nonprofits contacting us, and we may be able to help them collect a substantial cash settlement," he says.
Yearout notes he and attorney Lloyd Gathings both have over thirty years of experience representing people and businesses in class action lawsuits. "Class actions are complicated. Most people never know they are members of a class action lawsuit until they get a thin envelope in the mail containing a class action notice."
Yearout and Gathings have recently added the Law Offices of Michael J. Evans to their team. Michael J. Evans, owner of the law firm, has experience both in class action lawsuits and in helping lawyers use the Internet to communicate with clients and prospective clients.
Evans has started a social media campaign by creating a BP Settlement Help Facebook page and two Twitter accounts, @BPBusinessClaims and @BPOilNews. "Most people use Facebook now, so we wanted to make it easy for people who are already on Facebook to click over to our Facebook Page and get information about the settlement."
Unfortunately, many business owners eligible for a part of the BP settlement do not seem to have received one," Yearout says.
Legal information: The term "BP Settlement" refers to the Final Settlement in In Re: Oil Spill by the Oil Rig "Deepwater Horizon" in the Gulf of Mexico, on April 20, 2010, MDL NO. 2179, in the United States District Court for the Eastern District of Louisiana. The Settlement Administrator, Patrick Juneau, is currently paying BP claims. The official Deepwater Horizon Settlement website is located at http://www.deepwaterhorizonsettlements.com.
Businesses, nonprofits and others who are interested in filing their own BP claims with the Deepwater Horizon claims administrator, Patrick Juneau, can find an online filing tutorial on the official settlement website at http://www.deepwaterhorizoneconomicsettlement.com/tutorials.php.
So far, Patrick Juneau says he has paid out over $2 billion in claims under the terms of the Deepwater Horizon settlement. See article published on May 7, 2013 in NOLA.com at http://www.nola.com/news/gulf-oil-spill/index.ssf/2013/05/bp_oil_spill_settlement_payout.html
About Yearout & Traylor, P.C.
Founded in 1984, Yearout & Traylor, P.C. has two decades of experience trying cases on behalf of individuals and businesses that have been hurt or taken advantage of as the result of the wrongful conduct of others. The firm's lawyers have a wide variety of experience in personal injury and other forms of civil litigation. For more information about the firm's services visit their website at http://www.yearout.net.
Contact:
J. Gusty Yearout
Yearout & Traylor, P.C.
3300 Cahaba Road, Suite 300
Birmingham, AL 35223
205-414-8160
(855) 348-7529
gyearout(at)yearout(dot)net
About Gathings Law
Gathings Law was founded more than twenty years ago on the basic concept that every person, regardless of social or economic status, is entitled to receive the best representation in court, and a level playing field, when they enter the litigation arena. For more information about the firm's services visit their website at http://www.GathingsLaw.com.
Contact:
Lloyd W. Gathings
Honora Gathings
Gathings Law
2204 Lakeshore Drive
Suite 406
Birmingham, AL 35209
205-322-1201
(877) 803-3006
lgathings(at)gathingslaw(dot)com
hgathings(at)gathingslaw(dot)com
About the Law Offices of Michael J. Evans
Michael J. Evans, owner of the Law Offices of Michael J. Evans, has practiced law for over thirty years. Evans practiced exclusively in the area of class actions and complex litigation until 2000, when Evans began using the Internet to put together alliances of law firms nationwide, and used websites to connect those law firms with clients.
Contact:
Michael J. Evans
Law Offices of Michael J. Evans, LLC
P.O. Box 55055
Birmingham, AL 35255
205-999-3726
mjevans(at)mjevans(dot)com
Attorney Advertising Disclaimer: No representation is made that the quality of legal services to be performed is greater than the quality of legal services performed by other lawyers. The hiring of a law firm is a serious decision that should not be based on advertising alone.