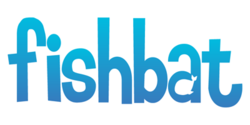 This event is going to be extremely important for business owners who provide healthcare plans.
Bohemia, NY (PRWEB) May 10, 2013
On May 10, fishbat congratulates its CEO and "Big Tuna," Clay Darrohn, for his nomination and admission to the Suffolk County Small Business Advisory Council (SBAC) and expresses excitement for the upcoming healthcare panel event.
Darrohn says the SBAC is an organization designed to bring local small businesses together to influence social and political change. Under the authority of Suffolk County Executive Steve Bellone, the SBAC includes members from all parts of the Suffolk County business community. Some of these include the New York Business Development Center, Suffolk Federal Credit Union, and the Small Business Development Center at SUNY Stony Brook.
Nominated by SBAC President Richard Amsterdam, Darrohn says he's honored to fulfill a spot on the council. "I was really humbled to be nominated as a council member for the SBAC," he says. "This is a really important position and this is a great organization designed to make Suffolk County a better environment for small businesses to thrive. I'm looking forward to working with all these amazing people and thank them for choosing me for this position."
Darrohn says the next event in June will be a healthcare panel. "We will be holding a panel event, which will discuss the changes in healthcare plans and its impact on small businesses," he says. "This event is going to be extremely important for business owners who provide healthcare plans."
There will be panelists from the Suffolk County Medical Society, the Small Business Entrepreneurship Council, and a doctor of public health from St. Joseph's College.
The event will be held on June 19 at 5:30 p.m. in the H. Lee Dennison Building in Hauppauge. For more information, Darrohn advises businesses to register through the SUNY Stony Brook event page.
fishbat, Inc. is an award-winning, full-service online marketing firm and social media agency. We're branding experts dedicated to making your business a part of conversations that are already happening. Through social media management, search engine optimization (SEO), web design, and cutting-edge public relations strategies, we can raise awareness of your brand, strengthen your corporate image, and place your business in front of your ideal audience.
#####