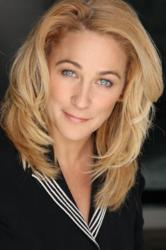 New Media Film Festival Makes the Cutting Edge Accessible - Huffington Post
Los Angeles CA (PRWEB) May 10, 2013
An outstanding array of New Media Films with a staggering amount of Premieres.
The Premieres for the 4th Annual New Media Film Festival June 11 & 12th Los Angeles include:
THE LIBERATOR - World Premiere Digital Comic Starring Lou Ferrigno (The Hulk)
2012/USA/01:28/Dir. Aaron Pope
Liberator stars Lou Ferrigno as a disgraced, washed-up ex-superhero whose secret blackops past comes back to haunt him as he puts attempts to put his life back together.
THE WHIPPING CLUB - World Premiere Short Starring Eric Roberts (Dark Knight) and the author of the Whipping Club, Deborah Henry
2012/USA/02:49 /Dir. Adam Cushman
The Whipping Club centers on a young woman in 1960's Ireland who gives her infant son up for adoption, thinking he's headed for a better life in the United States. The boy, however, ends up in an abusive orphanage in the Irish countryside.
DIVERGENCE- Episode 3 "J1NS"- World Premiere Web Series Starring Dan Southworth (Power Rangers)
2012/USA/05:54/Dir. Douglas Horn
Divergence follows former U.S. Army Intel officer Mark Leonard who struggles with paranoia and PTSD until he discovers that he is, in fact, being tracked by people...who can disappear into thin air. As Mark fights his way deeper into this mysterious world looking for answers, he encounters different factions attacking him or offering help—but few answers.
TURBO DATES: TIME STANDS STILL - World Premiere Web Series with Writer, Terry Rossio (Shrek, Pirates of the Caribbean)
2012/USA/04:00/Dir. Jocelyn Stamat
Turbo Dates is speed dating...only faster.
WAITING FOR GODOT - Music Video Starring Janina Gavanker (True Blood, Barber Shop)
2012/USA/04:38 /Dir. Caitlin Pashalek
A high-art music video for Janina Gavankar's single 'Waiting for Godot'. Gavankar plays two sides of the same person, fighting with each other as they find themselves lost in a vast plane.
HUSBANDS LGBT Starring Jon Cryer (Two and a Half Men) and Joss Whedon (The Avengers).
2012/USA/08:47/Dir. Jeff Greenstein
Brady and Cheeks get drunk-married in Vegas. They barely knew each other, but for the sake of marriage equality, they've stayed married. On their three-week anniversary, Brady's agent (played by Joss Whedon) demands that Cheeks downplay the gay for conservative America and the trouble begins. Will love conquer all?
Produced by Attending (Co-Executive Producer of Battlestar Galactica, Buffy the Vampire Slayer, Nominated for Primetime Emmy, WGA. Won Hugo Award for Buffy the Vampire Slayer).
DAVID SEDARIS' THE LEARNING CURVE - Los Angeles Premiere Starring Matthew Gubler
2012/USA/17:37/Dir. Phil McCarty
David Sedaris is a new creative writing teacher and tries to teach his students creative writing, failing miserably.
DADDY'S EYES Music Video song by The Killers
2012/USA/04:38 /Dir. Carlos A. Hurtado
A visual story of broken love - torn by vices.
[http://www.NewMediaFilmFestival.com
STANLEY KUBRICKS FULL METAL JACKET DIARY APP - World Premiere BY MATTHEW MODINE
2012/USA/03:47/Matthew Modine and Adam Rackoff
During the two years Matthew Modine filmed Full Metal Jacket, he kept a detailed account of his entire experience with Stanley Kubrick, including a diary and photographs from behind-the-scenes. Full Metal Jacket Diary. Intended only as a collector's item, once these books sold out they were never seen again, until now. Working with artist and filmmaker Adam Rackoff, Modine creates an all-new interactive version of the book for the iPad that immerses you into the world of Kubrick and Full Metal Jacket. Besides the journal and photography, film enthusiasts will swim through the project, enjoying audio from Modine, sound effects, original music, and other never-before-seen images and content; really grasping the intensity of Kubrick and what he was all about as an artist.
A World for Raúl - Trailer
2012/Mexico/01:00/Dir. Mauro Mueller
When thirteen-year-old Raúl is asked to entertain the local landowner's son, a game of power and pride starts between the two boys.
NEOMAD - App
2012/AUSTRALIA/1:00/Dir. Stu Campbell
It's the year 2076, and the fate of humanity rests in the hands of 15 young heroes known as the Love Punks! NEOMAD is an epic adventure fantasy based on real places, stories and people, made with the indigenous community of Ieramugadu from Western Australia.
THE TRIP - LITTLE CRITTER READING ADVENTURE - App
2012/USA/1:00/John. R. Sansevere
The Trip - Little Critter Reading Adventure app, and its companion, The Trip -- Little Critter GamePak, bring a whole new dimension to the wonderful world of Little Critter. An interactive reading book, puzzles, maps and more await the reader as they embark on a fun-packed adventure with Little Critter and his family.
THE MAKING OF THE FITTEST: THE BIRTH AND DEATH OF GENES
2011/USA/14:00/Dir. Sarah Holt & Kirk Wolfinger
For life to survive, it must adapt and readapt to an ever-changing Earth. The discovery of the Antarctic icefish has provided a stunning example of adaptation in an environment both hostile and abundant, where the birth of new genes and the death of old ones have played crucial roles.
VASELINE - Music Video
2012/USA/06:23/Dir. Funk Bros
When musicians Brandon and Leah approached the Funk Brothers about directing their music video everybody knew it was going to be aces-high, so they strapped on the chaps and saddled up for a wild one. The result is a western-based narrative that brings a gritty yet vivid contemporary look and a visual style that echoes the song's emotional appeal.
LET YOUR LIGHT SHINE- Los Angeles Premiere - Music Video
2012/USA/03:00 /Dir. Jeff Maynard /span>
The purpose and mission of their project is to go head-to-head with bullies.
12.15 SUNDAY - Los Angeles Premiere - Documentary
2012/USA/12:00/Dir. Taylor Jenkins
Witness the story of a World War II veteran who fought against the odds to return to safety after bailing out of his plane set ablaze over Nazi Germany.
DARE TO - SRC Socially Responsible Content
2012/USA/00:60/Dir. Carlos Hurtado
Based on a true story. As a young man, Trent Cornilius, played at Washington University on a basketball scholarship. He later went on to become a teacher and a coach - realizing along the way that your failures don't define who you are. Your failures only defined your greatest achievement if you keep pushing and never give up.
ELYSIAN FIELDS - North America Premiere 3D
2013/Singapore/10:50/Dir. Ina Conradi Chavez
Inspired by the sacrifices made by generations past and expanding on an exploration of World War II; Elysian Fields fuses fantasy and history to transform the past and reconfigures it into the present.
THE GUN, THE CAKE & THE BUTTERFLY – World Premiere Trailer
2012/USA/02:01/Dir. Amanda Eliasch
A trailer of the life of Amanda Eliasch, written, produced and directed by her. Starring Justine Glenton, Charles Eliasch, Julia Laverne, Adam Urosevic. A whimsical look at her life.
ELEGY FOR A REVOLUTIONARY - SRC Socially Responsible Content
2012/South Africa&USA/01:17/Dir. Paul Van Zyl
Two friends oppose the apartheid-era government in South Africa. Their choice to use violence tears their relationship apart.
YOUR NUMBER'S UP - Shot on RED
2012/USA/ /Dir. Randy Morgan
An unlucky loser risks it all on a single bet, only to discover it lands him in an even dire situation
ATTACK OF THE 50 FOOT HERO - Animatoin
2012/USA/03:00/Dir. Sierra Lewis & Trent Correy
A young monster is inspired to become a superhero, but discovers there's just one problem with his plan -- and it isn't a little one.
BATTLE OF BRITAIN - Machinima
2011/Finland/03:58/Dir.Barfly
This short action-filled movie about the first phase of the Battle of Britain, fought over the English Channel with heavy participation by Luftwaffe Stuka dive-bombers, sets the bar at the highest level yet for a movie created using the Cliffs of Dover (COD) flight simulator.
80/20 - LGBT
2012/USA/05:19/Dir. Vayu O'Donnell
A (completely straight) man is hard to find. "80/20" follows Jessie on a journey of self-discovery, trying to figure out what it means to be a "real man" in the new century, forming new relationships, falling in love, and making connections in the most surprising places.
STARK JUSTICE- World Premiere Trailer
2012/USA/01:40/Dir. Pamela Theodotou
"Stark Justice" is a Film Noir tale of Anti Hero Tom Stark, a US navy veteran of WWII with extraordinary abilities due to his exposure to the Philadelphia Experiment.
David Worthen (SVP Production, Fox Digital)
MASTERWORK BY NEW YORK ARTIST BEATRICE CORON'S DAILY BATTLES-Los Angeles Premiere 3D
2012/Canada/06:41/Dir. James Stewart
Béatrice Coron's Daily Battles is an art film about a work of art. Created in 3D, this short film brings a new dimension to the medieval papercut masterwork by New York Artist Béatrice Coron.
DIGITAL DARKROOM: THE ART OF 3D- World Premiere
2011/USA/14:00/Dir.Steven Kochones
"Digital Darkroom: The Art of 3D" is a 3D documentary short that takes viewers into the fascinating world of stereoscopic photography with artists who are at the forefront of their craft, using digital tools to create imaginative works. The film also delves into the history of 3D photography, from black-and-white stereoviews of the late 19th century to the technological advances that allow today's artists to create complex imagery in multiple dimensions.
LAPS - APP
2012/USA/03:47/Dir. Chad Santiago Diez
The story of incredible weight loss, unrequited love and vices. LAPS is the life altering tale of one man's epic struggle with his weight, and the old demons that threaten the new life he is building.
PANELISTS:
Chuck Haifley (moderator) - CEO Big Vision Rentals, A stereoscopic 3D & HD motion picture, TV & live production & equipment company.
David Uslan - Producer & VP of Business Development Graphicly, Publishers who bring your story to the world
Kyle Schember - Co-Founder-CEO Subtractive Studio - Clients - Google, Billboard, Space Frontier Foundation, Xbox 360
Doug Leighton - Panasonic 3D Recipient of 2 Technical Emmys
Allison Dollar - CEO ITV Alliance- TV Academy's IMPG Executive Committee.
Logan Mulvey (moderator) - CEO Award Winning GoDigital Distribution
Russell Burke - CFO Mandalay Media Inc.
Lon Strickland - Entertainment Programming Manager for Machinima, Inc.
David C. Fein - Technologist/Producer (Star Trek: The Motion Picture-The Director's Edition, The ALIEN Legacy)
INTERNATIONAL ART EXHIBIT
Artist Brent Armstrong has worked in the firm industry as a makeup FX artist, sculptor, painter, and mold maker and SAG puppeteer for over 35 years and now owns and operates his own sculpture studio, catering to the film industry as well as several galleries in Los Angeles and New York. Brent is prepping for Monsterpalooza (See above pic) in April of Paul Blaisdell, makeup/costumer/ fabricator in the 50's, worked on many low to no budget horror movies for AIP, where Roger Corman also got his start. Brent has exhibited Bela Lugosi Mummy Sculpture and Vincent Prince's House of Wax Sculpture to New Media Film Festival in previous years. We are delighted to have this amazing artist back with us again.
Xaque Gruber is a fine artist from Boston. He holds a BFA in Drawing from Pratt Institute, and has shown his work in galleries from Maine to the British Virgin Islands. He has been nominated for Massachusetts Art Teacher of the Year. A published author/illustrator, he works in Los Angeles as a writer for film, television, and online media including The Huffington Post.
Jeff Fasano is a well-respected photographer and author living in Los Angeles California. He has photographed Broadway theater, and a wide range of musicians, and Hollywood stars that include the Avette Brothers, Terrence Howard, Wilco, James Earl Jones, Conor Oberst, Phylicia Rashad, Blair Underwood, Quincy Jones, and Leighton Meester. His work is unique and expresses his passion and what he loves most. Jeff found his calling to move beyond the lens and published his first book in 2010, Journey of he Awakened Heart. At this time, he began to make the profound connection between his unique gift of capturing the essence of the person in his photography images with his desire to reveal the elegance and authenticity of their heart and soul.
FOR FULL PROGRAMMING GO TO http://www.NewMediaFilmFestival.com CLICK ATTEND