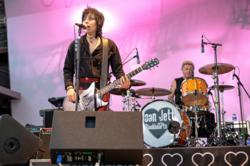 "Harley-Davison and its dealers, riders, fans and H.O.G. chapters are some of the most passionate when it comes to helping provide independence to kids and adults with muscle disease," said Brian Bentley, dealer principal of Brian's Harley-Davidson
PHILADELPHA, (PRWEB) May 10, 2013
The results are in, and the Harley-Davidson 26th annual Ride for Life event held on May 4-5 raised more than $1 million to fuel the fight against muscle disease in support of local families served by the Muscular Dystrophy Association.
"Harley-Davison and its dealers, riders, fans and H.O.G. chapters are some of the most passionate when it comes to helping provide independence to kids and adults with muscle disease," said Brian Bentley, dealer principal of Brian's Harley-Davidson and head of the Ride for Life steering committee. "Ride for Life is a tradition that continues to exceed our expectations year after year. One of the best feelings is seeing the smiles on the faces of the kids who we are helping, and I think this has been one of the most memorable years we've had in the past two decades."
More than 1,300 motorcycle enthusiasts rumbled into Bethlehem, Pa., on May 4-5 for the nation's largest charity motorcycle ride hosted by the Eastern Harley-Davison Dealers Association (EHDDA).
The fun kicked off on Saturday, May 4 at the Arts Quest Center at SteelStacks with live entertainment, silent auctions, raffles, and food and beverage vendors. Day one festivities were highlighted by an exclusive Joan Jett and The Blackhearts concert that evening, where the crowd rocked out to classic hits such as "I Love Rock 'N' Roll," and "I Hate Myself for Loving You."
MDA National Goodwill Ambassador Bryson Foster, 12, who is serving his second term as the face and voice of MDA, made his first appearance at the legendary event to thank Ride for Life participants for the incredible difference they're making for families like his. Bryson also got the chance to show off his announcing skills by introducing Joan Jett and The Blackhearts and kick-starting the show for hundreds of excited fans.
"I've had the privilege of meeting a lot of celebrities during my time as MDA National Goodwill Ambassador, but meeting Joan Jett was so exciting for me because she is such a huge legend in the music industry," said Bryson. "Joan is an incredible lady with a lot of compassion, and she ROCKED at the concert! She put on an amazing, memorable show for Ride for Life participants."
Ride for Life events carried on into May 5, beginning with the parade of motorcycles. Willie G. Davidson, former senior vice president and chief styling officer of Harley-Davidson Motor Company, and the grandson of company co-founder William A. Davidson, made a special appearance with his wife Nancy at the event to greet the parade and sign autographs for participants and MDA families.
Davidson also addressed the crowd during Ride for Life closing ceremonies, which marked the end of the two-day event, complete with a 2013 Harley-Davidson Street Glide bike giveaway and a trip for two to the Milwaukee 110th Anniversary Celebration on Labor Day weekend.
Funds raised from Ride for Life stay in the five-state area (southern New York, New Jersey, Pennsylvania, Maryland, Delaware and northern Virginia) and directly benefit MDA families. Ride for Life XXVI was just one of the numerous events held across the country throughout 2013 to help Harley-Davidson celebrate 110 years of riding strong.
Ride for Life is the nation's highest netting Harley-Davidson fundraising event. Since it began in 1988, it has raised nearly $18 million and has had more than 51,000 participants.
Harley-Davidson's 110th Anniversary
Harley-Davidson is celebrating its 110th anniversary in style with year-round rides and events connecting fans from around the world throughout 2013. The 110th anniversary experience features 12 events in 11 different countries across six continents, and will be capped by two main entertainment-packed celebration events in Rome, Italy, and Milwaukee.
The Harley-Davidson 110th Anniversary European Celebration in Rome will feature a party in the Port of Ostia and a parade through the center of Rome. The top-five fundraising riders for MDA will be invited to join the celebration abroad with an all-expenses-paid trip June 13-16, 2013.
Harley-Davidson fans will complete the yearlong festivities on Labor Day weekend at the Milwaukee 110th Anniversary Celebration. Keeping with tradition, the Parade of MDA Heroes will be featured in the Harley-Davidson 110th Anniversary Parade on Aug. 31 to showcase the generosity of Harley-Davidson riders and their passion for helping to provide independence for children and adults served by MDA.
The first 110 riders with the highest contributions for the Association will be invited to ride in the MDA Parade of Heroes section within the Harley-Davidson 110th Anniversary Parade. Participating riders can collect pledges and donations for MDA through any local Harley-Davidson dealer or at any H.O.G. ride nationwide.
The epic event also will feature three headlining concerts, a party on the shore of Lake Michigan, fan-organized rides and much more.
To learn more about Harley-Davidson 110th anniversary events that benefit MDA, visit mdarides.org.
About MDA
MDA is the nonprofit health agency dedicated to finding treatments and cures for muscular dystrophy, ALS and related diseases today affecting more than 1 million Americans. It does so by funding research, providing comprehensive health care and support services, and through advocacy and education.
In addition to funding more than 250 research projects worldwide, MDA maintains a national network of 200 medical clinics; facilitates support groups for families affected by neuromuscular diseases; and provides local summer camp opportunities for thousands of youngsters with progressive muscle diseases.
For more information, visit mda.org and follow us on Facebook at facebook.com/MDAnational and Twitter @MDAnews.