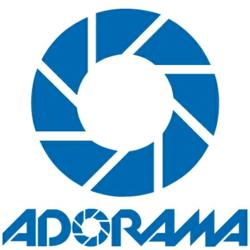 New York, New York (PRWEB) May 10, 2013
Adorama, one of the world's largest photography, imaging and electronics retailers, is one of the first to make available the newest photo equipment from Olympus, the new PEN E-P5, a redesigned electronic viewfinder, and black versions of three prime f/1.8 lenses.
The first of the digital PEN cameras to sport the brand name on its face, the styling of the camera is reminiscent of Olympus' beautiful vintage PEN film cameras. Image quality on the new PEN E-P5 is exceptional – it shares the Olympus OM-D's 16 megapixel, four-thirds sensor and TruePic Vl image processor as well as the five axis image stabilization system, which controls shake in horizontal and vertical directions as well as in rotation around the lens and axis points. This camera can automatically detect the direction of panning and use the appropriate image stabilization mode to ensure great results. It is the first mirrorless camera to offer 1/8000-second shutter speed, using a mechanical shutter.
Featuring a seamless build with a wireless-capable built-in flash and accessory port, the new Olympus PEN E-P5 has a 1/320-second flash sync and up to nine frame-per-second continuous shooting rate. Gadget and tech fans can use the built-in Wi-Fi to remotely operate the shutter release, Touch AF (auto focus) and viewing from their smartphones and tablets, and as an extra bonus, Olympus even added a users' request for focus peaking, making the PEN E-P5 the first camera to offer this feature, which is better for manual focus lenses. The PEN E-P5 also offers a revamped, LCD monitor that can be flipped up even if the camera is attached to a tripod, and it can accommodate the new Olympus VF-4 external electronic viewfinder (not included) that attaches to the camera's hot shoe. The VF-4 has 2.6 million pixel resolution and the highest image magnification of any EVF on a mirrorless camera – a great asset for photographers wearing glasses or who are just more comfortable with an eyepiece size closer to that of a DSLR.
The PEN E-P5 doesn't miss when it comes to modes and creative functionality either. The self-timer features an audio countdown, so there's no more guessing to get the photographer into group photos. The built-in intervalometer is an advantage for interval shooting and time-lapse video. Twelve art filters, seven art effects, a feature called Photo Story, which lets users create multiple image composites in-camera, and impressive RAW development with art filter bracketing combine to make this camera the creative photographer's best friend.
Three new prime lenses for the micro-four-thirds camera are also available in black, at 75mm, 45mm and 17mm, all at f/1.8, which can create a pleasing, extremely shallow depth-of-focus image. The E-P5 body is available in black, silver or white, and as a kit with the 17mm, f/1.8 lens in silver or black body.
Adorama is one of the first retailers who will have this camera available for pre-order. A hands-on video overview of the Olympus PEN E-P5 can also be seen on AdoramaTV. See the products available for pre-order at highly competitive prices on Adorama.com.
ABOUT ADORAMA
ADORAMA: More Than a Camera Store
Adorama is more than a camera store - it's one of the world's largest photography, imaging and electronics retailers. Serving customers for more than 30 years, Adorama has grown from its flagship NYC store to include the leading online destination for photography, imaging and consumer electronics. Adorama's vast product offerings encompass home entertainment, mobile computing, and professional video and audio, while its services include an in-house photo lab, AdoramaPix, pro equipment rental at Adorama Rental Company and the award-winning Adorama Learning Center, which offers free education for photographers in video channels such as the popular AdoramaTV.
Adorama is listed as Forbes.com's "Best of the Web" and in the Internet Retailers Top 100, and is the official Photo and Electronics Retailer of the NY Giants.
Visit ADORAMA at http://www.adorama.com.