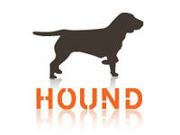 Demand in the food service sector was strong last month, indicated by hiring trends on Hound.com
Pasadena, CA (PRWEB) May 10, 2013
The food and beverage industry added 38,000 jobs in April, based on recent Bureau of Labor Statistics numbers. The latest job report mirrored employment trends on Hound.com.
April was a strong month for the food industry, according to the latest Bureau of Labor Statistics report. Food services and drinking places added 38,000 jobs last month, with average job growth at a steady 25,000 per month for the last year. While the industry has not seen the kind of job growth of some other sectors, like the health industry, demand has remained consistent over the past year.
The implications of a strong food and beverage industry for the overall economy are significant. Because eating out and other kinds of discretionary spending are often the first areas cut when family budgets are stretched, a declining food industry is one of the early signals of a cautious consumer population that is still hesitant to spend outside of the necessities. Conversely, an expanding or robust food and beverage sector is a sign that consumer confidence is strong, that disposable incomes are not as rigid, and that the average American household can afford to be more flexible in their spending.
Demand in the food service sector was strong last month, indicated by hiring trends on Hound.com, a leading job site. As of the time of this release, the job site listed nearly 39,000 food services job openings. While most of the need was concentrated for line cooks, bakers, and chefs, there was sizeable demand for managers and assistant managers as well.
The recent recession has changed employment trends in the food industry. While the sector is known for lower pay and high turnover rates, the recession has kept the supply of available workers relatively high. Even if a food worker leaves, businesses are typically not hard-pressed to find countless other willing replacements, making employment in the food industry unusually competitive right now. Employees looking to break into this industry can expect salaries hovering near minimum wage, at least to start. However, restaurant industry officials argue that the opportunities for advancement are ample and that for those who rise into management, a career in the food sector is extremely viable.
About Hound
Hound.com is a job search site based in Pasadena, CA. It is a part of the Employment Research Institute and owned by A. Harrison Barnes.