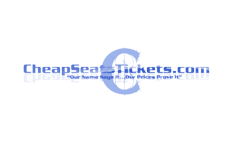 San Francisco, CA (PRWEB) May 10, 2013
What does Santa Clara, Levi's Jeans and 49ers Football have in common? Everything in the 2014 NFL season as the Niners move to their new stadium in Santa Clara which will officially be dubbed "Levi's Stadium." The denim giant, based out of San Francisco, struck gold with the naming rights to the new stadium in Santa Clara with a retail price tag of $200 million.
The naming rights bring stadium revenue over the one billion dollar mark, just a quarter billion shy of the $1.2 billion cost. The stadium has collected more than $800 million in seat and luxury box sales over the past year and half.
So how does all of this impact ticket sales? Well, couple the latest news with the impressive performances from the Niners over the last two seasons and you've got a recipe for a sold out venue.
*CheapSeatsTickets is not associated with any of the artists or venues listed. Names used in this release are for descriptive purposes only and do not imply endorsement or partnership.
CheapSeatsTickets has been offering a large selection of live event inventory to some of the most exclusive sports, concert and theater events nationwide. CheapSeatsTickets offers customer support seven days a week and a money-back guarantee.*
Read more: http://www.sfgate.com/business/prweb/article/Golden-State-Warriors-Tickets-as-They-Bounce-Back-4501666.php#ixzz2SrlunZkp
"This is the last year the Niners will play at the old Candlestick," noted Matt Brenner, owner of secondary ticket operation CheapSeatsTickets.com, "and that means the last season of semi-affordable seats."
With seat licensing costs ranging from $2,000 to $80,000 per seat (yes, that's eighty thousand dollars just for the right to purchase seats on the 50 yard line), Brenner expects secondary market prices to soar in 2014. "But this season is going to be a great time to see the Niners – prices are great and the team is poised to make another run to the Super Bowl."
Accordingly, CheapSeatsTickets is restructuring pricing on every San Francisco 49er Ticket. And for a limited time, fans can use the code "Kaepernick" for added savings on every order.
CheapSeatsTickets is a secondary market ticket industry leader and has tickets for all NFL events including the Dallas Cowboys, New England Patriots and Baltimore Ravens.