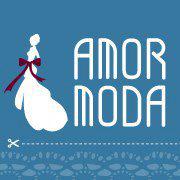 (PRWEB) May 10, 2013
Recently, AmorModa.com has released its new collection of long sleeves prom dresses, and announced the availability of great discounts, up to 58% off, on these new dresses. According to Eason Chen, CEO of the company, they will release new models of prom dresses every week.
The new prom dresses are available in 28 different colors, and they can make a lady look especially elegant. The designers hope to create some styles of timeless elegance for ladies. The rapidly evolving customer-oriented products and services have helped AmorModa become one of the world's top brands of wedding dresses and special-occasion dresses.
"We have stunning prom dresses with sleeves now. Please browse our fabulous collection of long sleeves prom dresses and you're sure to find the perfect dress for any prom," says, Eason Chen. "Not only do we have high quality and trendy dresses on the market today, we also have our own designers, who can always design what customers actually need. Custom designs are also available here at AmorModa."
In addition, the company is offering great discounts on its large quantity of women's dresses now. The company believes that their low-priced dresses will help it to obtain more market share in the present economic environment.
About AmorModa.com
Founded in 2008, AmorModa is a leading online store for wedding dresses and other women's dresses (cheap wedding dresses, bridesmaid dresses, etc.), devoted to designing and offering premium-quality women's dresses with timely delivery. The store has a group of designers who create elegant designs for customers all over the world.
For more information, please visit: http://www.amormoda.com/