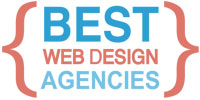 118id Named Best Web Development Company by bestwebdesignagencies.com for May 2013
(PRWEB) May 10, 2013
The independent authority on web design and development, bestwebdesignagencies.com, has named 118id as the best web development company for the month of May 2013. Each month the independent research team at bestwebdesignagencies.com performs a meticulous evaluation of web development companies to create a list of the best based on merit. Businesses access the rankings online when looking for reputable website development companies.
118id is a full service digital agency offering web design and development services to meet the needs and requirements of their clients. Based out of Troy, Michigan, 118id creates websites for brand names and businesses looking to leave a lasting influence on visitors through professional yet creative websites based on the desires of each business. 118id works closely with their clients to produce stunning results directly influenced by their clients.
The process for evaluating and ranking website development companies involves the use of a set of evaluation criteria in order to determine performance. Additionally client references are obtained in order to inquire about their use of the service, their communications with the vendor, and their overall opinion on the final product provided to them. Clients often times connect directly with bestwebdesignagencies.com in order to voice their opinions on the providers they have used.
The set of evaluation criteria used by bestwebdesignagencies.com in order to identify the top performing web development companies includes five areas of evaluation most commonly associated with successful web development services. These five areas include development standards, browser compatibility, code security, services, and customer support. The results of the evaluations are compared across various providers in order to produce the rankings each month.
118id was put through a meticulous evaluation process consisting of research, analysis, and client references. Top scores were achieved during the evaluation with client references providing great insight into the strategies and methodologies being practiced. Businesses looking for a top performing web development company should consider 118id.
ABOUT bestwebdesignagencies.com
bestwebdesignagencies.com is an independent research firm with a dedication to providing a list of the best web design companies and web development firms in the industry. Through meticulous research and developed methods for evaluating and ranking companies, bestwebdesignagencies.com has provided customers of web design and development services with a great resource to find a top performing web design company. Evaluations are carried out by a specialized team of researchers who examine thousands of applicants each month.
bestwebdesignagencies.com provides their rankings free of charge to companies and individuals searching for a quality web design firm or looking for other design and development services with updates being provided on the first of each month. The website also provides information and resources for those looking to learn more about web design and development services.
To view the rankings of the best web development companies visit:
http://best-web-development-company.bwdarankings.com/
For more information about 118id visit: