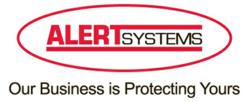 The presence of a CCTV security system is an essential tool in helping protect your business and the general public
(PRWEB UK) 10 May 2013
A 19 year old woman has handed herself into police after a CCTV image of her dressed as the Incredible Hulk was released in connection with an assault outside McDonalds on a 17 year old, reports the BBC on July 10 in ''Incredible Hulk' woman apologises for York attack'.
North Yorkshire Police released an image of the woman wearing green body paint and dyed red hair with a ripped white t-shirt captured in the restaurant before the attack.
Following the release of a CCTV image, the attacker admitted assault and causing a black eye, apologizing for her actions. Police said the woman made an agreement with the victim for a community resolution disposal which results in no criminal record.
As providers of commercial security systems, AlertSystems are very aware of how CCTV can aid in the identification of criminals and people wanted for questioning.
A spokesperson from AlertSystems said:
"The presence of a CCTV security system is an essential tool in helping protect your business and the general public. The ability to capture images of people suspected of criminal behaviour allows for the opportunity to appeal for information in the press and public domain. In this case, it lead to the person responsible handing themselves in and apologising. Something that may not have happened without an image to release to the media."
AlertSystems manage and maintain over 5000 security installations throughout the UK and are specialists in providing business security solutions. Offering professional service and a complete range of security services such as monitored alarm systems, Automatic Number Plate Recognition and Avigilon CCTV security systems. AlertSystems offers effective and reliable solutions to security problems.