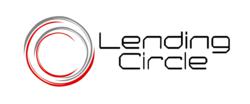 Unless CEOs become more convinced that the economy is growing they are unlikely to make capital expenditures...
San Francisco, CA (PRWEB) May 20, 2013
The recently released YPO Global Pulse Confidence Index for the U.S. shows that confidence regarding the economic recovery in the U.S. was essentially unchanged for the third quarter in a row among U.S. CEOs. The index has remained in a narrow range since July 2012, indicating that CEOs in the U.S. are expecting little change in the moderate recovery being experienced by the U.S. economy.
The Lending Circle and Sunovis Financial assist small business owners each day with access to capital, and follows these trends and business confidence closely. "Because CEOs are the ones making decisions on capital expenditures, the lack of optimism among this group is concerning for the economy as a whole. Unless CEOs become more convinced that the economy is growing they are unlikely to make capital expenditures or increase lending aimed at growth," said Terry Robinson, president of The Lending Circle, a division of Sunovis Financial.
Overall there was little change in sales forecasts for the next 12 months, but looking more closely at individual sectors paints a different picture. The survey data shows that expectations in the construction sector have improved, while manufacturing confidence has sunk. In the construction sector, 62 percent of CEOs are expecting increased sales, compared with 49 percent of CEOs in the manufacturing sector. This is a 7 percent increase for construction and a 6 percent decrease for manufacturing versus last quarter. Sales increases from the services sector remained unchanged from last quarter, with 65 percent of CEOs anticipating increased sales.
Another divergence occurred when looking at large versus small companies. Large companies have decreased their expectations, while small companies have increased expectations. 48 percent of large company CEOs expect sales increases of more than 10% in the coming year (down from 59 percent last quarter). Conversely, 72 percent of small company CEOs are forecasting sales increases over the same period (compared with 66 percent from last quarter).
Both employment and capital spending forecasts were flat among all industries and company size. In short, while the economy will continue to improve, based on the expectations of CEOs that improvement will continue to be tepid at best.