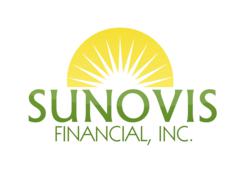 ...what we really need to see for growth to improve is small businesses who are emboldened by feelings of doing much better than expected.
San Francisco, CA (PRWEB) May 15, 2013
Despite the many challenges facing them over the past five years, a majority of small business owners feel their business is performing on track for 2013, according to a new survey from TD Bank. The survey polled over 600 small business owners and found that 60 percent feel their businesses are performing as expected this year.
The survey also asked the business owners about their top challenges for 2013 and the top responses were: growing the business (51 percent), the U.S. economy (45 percent), and cash flow (34 percent). Sunovis Financial works to address the issue of growing businesses and access to capital with Micro Loans and SBA loans on a daily basis.
"The results of the survey are not surprising. Many businesses feel that they are doing adequately, however they acknowledge the challenges for growth and capital are still key," said Terry Robinson, president of Sunovis Financial.
Even though a majority of small business owners said that growing the business is their biggest challenge, 50 percent also said that growing their business was also their biggest opportunity this year.
Despite the optimism regarding business performance, the same does not extend to hiring. The TD Bank survey found that just 17 percent of small business owners plan on hiring. That is down from 32 percent who planned on hiring six months ago. On the bright side, 79 percent said they plan on maintaining existing staff levels, up from 59 percent in December.
The reasons mentioned for the lack of hiring incentive included cost controls (50 percent), not enough work to support additional staff (49 percent), and declining revenues (36 percent).
Even though business owners are ready to grow, they are not ready to hire in the current economic environment. As the economy continues to show improvement, Sunovis Financial will be there for small businesses when they are ready to start borrowing for their capital expansion projects. Fast Micro loans can be approved in a matter of days, giving small businesses the chance for growth.