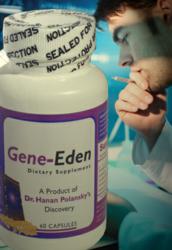 We started hearing concerns from middle-aged women such as, 'I've been in a monogamous marriage for 20 years, and now I have HPV. Has my husband cheated on me?' - Mike Evans
Rochester, NY (PRWEB) May 13, 2013
polyDNA is planning to update its webpage to include answers to questions by older women on HPV. Recently, the biotech firm has identified a gap in the materials it provided on its HPV webpage. This specific lack of information on the webpage will be filled by a special section relevant to middle-aged women.
Every month, polyDNA receives answers to survey questions on subjects that relate to HPV. The recent feedback has led polyDNA to examine concerns raised by middle-aged women regarding HPV, and to answer those concerns.
This is important since several studies have shown that a significant percentage of middle-aged women are still in danger of a high-risk HPV infection. In fact, a paper published in The Journal of Adolescent Health in April, 2008 said that HPV infection may decrease with age and varies based on geographic regions.(1) Yet despite this, the National Cervical Cancer Coalition reports that , "At least one study of middle-class, middle-aged women, most of them married with children, found that 21% were infected with cervical HPV." (2)
In addition, the CDC states in another study entitled "Cervical Human Papillomavirus Screening among Older Women" and published in November 2005, that a "…high rate of HPV acquisition in 51-year-old women may be due to the reemergence of latent HPV infections caused by hormonal changes resulting from menopause or alterations to the cervix caused by hormone replacement therapy." (3)
"I feel that the timing of our update to our HPV webpage is necessary. We started hearing concerns from middle-aged women about things like, 'I've been in a monogamous marriage for 20 years, and now I have HPV. Has my husband cheated on me?' and 'I'm over the age of 50. Do I still need a PAP test?' Our webpage wasn't answering these questions, so we decided an update was in order." – Mike Evans, polyDNA
In addition to these updates, polyDNA will also provide information on Gene-Eden-VIR, a natural HPV remedy.
This all-natural product was scientifically designed to help the human body maintain low concentrations of the dormant or latent HPV virus.
To learn more about Gene-Eden-VIR, or to contact a polyDNA scientist regarding the HPV Webpage update referenced above, visit http://www.gene-eden-kill-virus.com.
References:
(1) http://www.jahonline.org/article/S1054-139X(08)00291-7/abstract
(2) http://www.nccc-online.org/index.php/faq
(3) http://wwwnc.cdc.gov/eid/article/11/11/05-0575_article.htm
###
polyDNA is a biotechnology company that develops dietary supplements using the unique scientific method developed by Dr. Hanan Polansky, which is based on Computer Intuition.
In addition to his unique scientific method, Dr. Polansky published the highly acclaimed scientific discovery, called Microcompetition with Foreign DNA. The discovery explains how foreign DNA fragments, and specifically, DNA of latent viruses, cause most major diseases.
polyDNA developed Gene-Eden-VIR , an antiviral natural remedy that helps the immune system kill latent viruses.