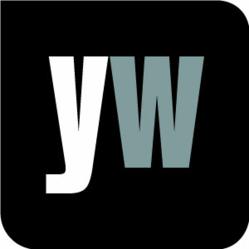 London, UK (PRWEB UK) 17 May 2013
A new study, published in the journal BMC Public Health, has found that people who do plenty of physical activity in their free time are more likely to recover from chronic back pain than those who lead a sedentary lifestyle. According to scientists at Karolinska Institute and Uppsala University in Sweden, leisure-time physical activity was associated with an increased likelihood of recovery from persistent back pain among women, with recovery defined as having no periods of back pain lasting seven days or longer in the previous five years.
However, the same effect was not found in men and a spokeswoman for Arthritis Research UK expressed surprise at this lack of benefit of exercise in men, which needed further investigation. Yet she welcomed the findings, noting, "Exercise and staying fit are vitally important in the effective management of musculoskeletal conditions, including low back pain."
With this in mind, Yourwellness Magazine reported on the leading causes of back pain, giving readers advice on what to do when back pain occurs. According to Yourwellness Magazine, a lot of back pain "can be caused by work or not getting enough of certain kinds of exercise. The fact is that people simply don't necessarily have time to treat their own pain. They'll just keep plodding along until the pain seems normal. This can lead to more severe and even permanent damage to the back."
Yourwellness outlined the two most common complaints and the solution to these issues:
1. Neck and Back Pain. Generally caused by long periods of inaction or a general lack of exercise. It's time to seek a GP when this sort of pain persists for a long period of time. Treatments may include physiotherapy, medications, exercise or even surgery in extreme cases.
2. Scoliosis. An abnormal curvature of the spine which comes in many different varieties and is caused by many different things. Treatments may include steady monitoring by a physician, the use of a back brace to help to straighten the spine out, and surgery in extreme cases to ease the strain on the back.
To find out more, visit the gateway to living well at http://www.yourwellness.com.