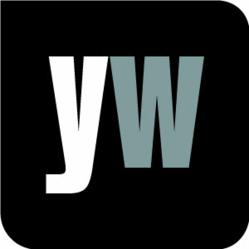 London, UK (PRWEB UK) 17 May 2013
In honour of Hand Hygiene Day, which took place this week, the World Health Organization (WHO) has encouraged patients and their family members to join health workers in their efforts to practice good hand hygiene. According to WHO, hundreds of millions of patients around the world are affected by health care-associated infections every year, but at least half of these infections could be prevented by caregivers properly cleaning their hands at key moments in patient care.
Sir Liam Donaldson, WHO Envoy for Patient Safety and former Chief Medical Officer for England, commented, "Health care-associated infections are a major burden around the world and threaten the safety and care of patients. I urge the health care and patient communities to take firm and decisive action to save lives from this preventable harm." Using alcohol-based hand rubs or washing hands with soap and water if visibly dirty reduces the risk of infections such as urinary tract and surgical site infections, pneumonia and infections of the bloodstream.
With this in mind, Yourwellness Magazine took a closer look at dirt, and ways in which it can actually help to improve health. According to Yourwellness Magazine, "We all assume that dirt is akin to germs and should be removed as soon as possible. There are numerous cleaning companies who make a multitude of products to help us stay hygienic. But in certain cases, the grimy stuff might actually be good for us in a surprising number of ways – scientists have discovered that dirt can actually help to keep us healthy."
Yourwellness outlines the main seemingly dangerous compounds which actually benefit health:
1. Faeces. Scientists are studying stool samples from both healthy people as well as those with health conditions to better understand the onset and impact of disease, which could pose possible treatments for a range of conditions.
2. Mould. Though often harmful, mould is also the basis for a variety of antibiotics as they are able to attack and kill a range of bacteria that are harmful to humans.
3. Hydrogen Sulphide. The presence of this gas causes cells to commit suicide which halts the harmful processes that may occur. It also may indicate conditions such as Parkinson's or Alzheimer's disease.
4. Nitric Oxide. Most living creatures actually contain a small amount of this gas in their bodies as a way of transmitting signals for vital biological functions, such as activating cells, increasing the production of white blood cells in fighting bacteria and dilating arteries.
To find out more, visit the gateway to living well at http://www.yourwellness.com.