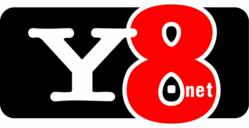 Y8.net provides a huge array of games for every kind of gamer.
Los Angeles, CA (PRWEB) May 10, 2013
Y8 Games is an established online gaming website. Gamers who visit Y8 will find the latest and most enticing, fun-filled games available online. Unlike most gaming websites, Y8 Games focuses on delivering the latest most addicting games, making sure that Y8.NET offer the best user experience possible. Not focusing on profit like a lot of similar websites out there today.
Y8.NET recently redesigned its website to make finding your favorite games even easier. They have added extra pages to their website so users can find Friv Games as well as Y8 Games, It is now also possible to see new modules that show you new games they update daily. Its never been easier for Y8's gamers to find new exciting challenges.
Many gamers can get frustrated when they have to install plug-ins such as Java to be able to play. Y8 Games is different. To play their Y8 Games and Friv Games, users just need the latest flash player, which should be pre-installed on most browsers you use.
At Y8 Games, they don't ask users to sign up to play. They just have to browse for the game they want, click and play. Y8 Games' Facebook page is just about to reach 13,000 likes and they have just over 13,000 followers on Twitter @Y8_NET. Anyone wanting to be kept up to date with Y8 can do so through these two social media hubs. Y8.NET will keep you up to do date with their latest Y8 and Friv games at http://www.Y8.net.