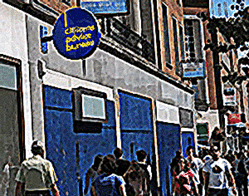 it's great that Citizens Advice have aken the lead in trying to alert UK consumers to the numerous scams that are out there!
London (PRWEB UK) 11 May 2013
Scammers have been using the prolonged recession to prey on people who are struggling to find employment or battling with money problems with around 22, 000 cases reported to the Citizens Advice service in England & Wales over the past 12 months.
The charity has dedicated May as "Scams Awareness Month" as a warning to people to be more vigilant against fraudsters who use every technique such as TV adverts, people knocking on doors, emails, letters, telephone calls and texts to get the attention of their targets.
Gillian Guy who is the chief executive of Citizens Advise has been quoted saying: "Scammers have never had it as good as they exploit difficult economic times" in the Telegraph. It is getting more difficult to spot a scam as con-men (and women) are becoming more sophisticated.
The charity seeks to increase consumer awareness of scams like Phishing, vishing or SMShing where you receive an email, phone call or SMS asking you to update or confirm personal details in order for them to gain access to your account. When you receive an email you must be aware of greetings such as 'Dear valued customer' or urgent warnings as these are some of the danger signs to note. On the phone scammers may ask for your full PIN number or other details. Do not give them out but hang up and call your bank immediately to make them aware of the situation.
A compareandsave.com spokesperson offered their support to the initative:
"The current economic situation is providing fraudsters and swindlers with opportunities to make more money out of desperate consumers who are trying to make the most of their restricted finances, so it's great that Citizens Advice have taken the lead in trying to alert UK consumers to the numerous scams that are out there!
We back them 100% and will be doing our bit to get behind "Scams Awareness Month"
_______
Based in Colchester, Essex, uk.creditcards.com is one of the UK's leading credit card websites.
With great tools, tips, news & comparison tables, uk.creditcards.com helps UK consumers get the best deal on their credit cards.