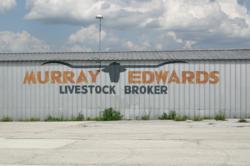 Lakeland, FL (PRWEB) May 13, 2013
Higgenbotham Auctioneers International (HAI) will offer at absolute auction a former livestock auction house in Lakeland, Florida at 1PM on Friday, May 17th. The auction will be held live online or onsite at 8915 US Highway 98 North in Lakeland.
This former Murray Edwards Livestock facility sits on 23± acres and will be offered in three parcels ranging from 7± to 9± acres. All three parcels will be offered absolute to the last and highest bidder. It includes road frontage on US Hwy 98 N & Dees Road.
For complete information about this and other properties, please contact HAI at 800-257-4161 or visit Higgenbotham.com.
About Higgenbotham Auctioneers International Ltd., Inc.:
Founded in 1959, Higgenbotham Auctioneers International ("HAI") is headquartered in Lakeland, Florida and specializes in the sale of corporate real estate throughout the United States and the world by utilizing the auction method of marketing.
HAI is an alliance partner of NAI Global and enjoys continuing relationships with Fortune 500 clients such as Alcoa, International Paper, Wal-Mart Realty, and Sinclair Oil, as well as many publicly traded and closely held companies.
For complete information about Higgenbotham's auction process or its current auction calendar visit higgenbotham.com or call 800-257-4161.