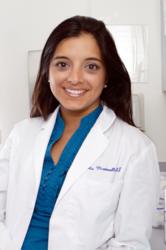 The project shows the commitment the ASDS has to education and also its belief in its young members to launch projects to help shape the field of dermatologic surgery.
Rolling Meadows, Ill. (PRWEB) May 11, 2013
Every time Kavita Mariwalla, M.D., prepared to teach a new class, she inevitably would find herself creating a dermatologic surgery lecture from scratch. The time-consuming task was a regular reminder that teaching would be much more efficient if she had a ready-made series of surgical lectures.
That led Dr. Mariwalla, an assistant professor at Stony Brook University in New York and a dermatologic surgeon in private practice, to create the American Society for Dermatologic Surgery's Fundamentals Series – an educational tool from which both residents and residency programs can benefit. The series provides dermatology residents – regardless of their post-graduate year level – with high-quality, up-to-date didactic lectures on basic subjects in dermatologic surgery.
"It's a lot of work to create a lecture from scratch, so I thought it would be nice to produce a series of lectures that everyone can use for teaching," said Dr. Mariwalla, an ASDS member. "It allows them to learn the basics of dermatologic surgery at their own pace and on their own time. It also allows them to stay up-to-date with peers who may have strong surgical sections in their dermatologic programs."
Dr. Mariwalla chose five narrow topics for the initial installments in the Fundamentals Series to ensure that even if students had already graduated residency, dermatologic surgery still could be accessible to them.
Each 45-minute lecture begins and ends with a test of five questions to gauge the listener's pre- and post-lecture knowledge of the subject. The lecture topics include:

Components of the surgical tray and instrument sterilization methods
Sutures and wound closure materials
Electrosurgery
Phases of wound healing
Proper suturing technique
"The first five lectures of the Fundamentals Series act as a basis for a learning library that can be continually added to such that a surgical curriculum emerges for residency programs to follow," Dr. Mariwalla said. "One of my goals was to have residency program directors consider the Fundamentals Series for inclusion into dermatology residency curriculum."
In the long term, Dr. Mariwalla said she hopes that the Fundamentals Series can create a ladder of learning for all dermatologists in procedural dermatology.
"Surgery in dermatology is taught in a varied way and is constantly changing," she said. "This allows people to go back and review the basics, and it gives them a platform on which to continue growing and learning – like a ladder. The project shows the commitment the ASDS has to education and also its belief in its young members to launch projects to help shape the field of dermatologic surgery."
The Fundamentals Series – a result of a 2010-11 ASDS Future Leaders Network project – is one of the many steps in the ASDS expansion of its role in education and becoming the source for lifelong learning in dermatologic surgery.
The next five lectures in the series, to be released later this year, will include the topics of local anesthetics, elliptical excision, neurotoxins, laser and light-based devices, and sclerotherapy.
About the ASDS
The American Society for Dermatologic Surgery (ASDS) is the largest specialty organization exclusively representing dermatologic surgeons who have unique training and experience to treat the health, function and beauty of your skin. ASDS members are pioneers in the field. Many are involved in the clinical studies that bring popular treatments to revitalize skin and fill and diminish wrinkles to the forefront. Their work has helped create and enhance many of the devices that remove blemishes, hair and fat, and tighten skin. Dermatologic surgeons also are experts in skin cancer prevention, detection and treatment. As the incidence of skin cancer rises, dermatologic surgeons are committed to taking steps to minimize the life-threatening effects of this disease. For more information, visit http://www.asds.net.