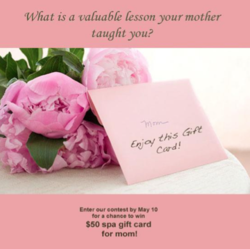 Mom is our first and most important role model.
Springfield, MO (PRWEB) May 10, 2013
A person's mother is her first mentor and sponsor, her first and most important role model. What women learn as children has everything to do with how resilient they are when traumatic events take them by surprise, and so much of that comes from Mom.
Clinical psychologist and motivational speaker Dr. Nancy O'Reilly seeks to honor mothers for the often unrecognized and under-appreciated role they play in raising healthy women and children.
Enter this facebook contest to honor mom or the memory of mom. Entry deadline is midnight today, May 10. Come back to vote for favorite story over the weekend. Winner will be announced on Mother's Day.
Loving and accepting oneself is one of the most important skills women learn from their mothers. Dr. O'Reilly's new video talks about her own traumatic divorce and the importance of sticking together with women friends and mentors to build a new life.
Here are two important reasons women need to share their stories of their mothers:
1. Stories help the listener. Women usually think others are doing much better than they are and often discount their experiences as trivial or boring. When they hear how others have struggled and triumphed, they gain hope and see that they can succeed as well.
2. Stories help the teller. "Just seeing the words as you write helps you work through tough issues," she said. "We understand ourselves better and learn to put aside self-judgment and self-criticism. Once you have written about a phase of your life, you can close that chapter and go on to the next."
Dr. O'Reilly finds healing in sharing stories about her own life experiences on her website, and has reached out in the past year with stories of her own recovery and triumph after a painful divorce. Contest stories include appreciation of support, courage examples, and loving appreciation. The contest stories will be shared to encourage, support and inspire others through the online Women Connect4Good community.
WomenSpeak offers online resources, encouragement and support to Empower Women to claim their power at WomenConnect4Good. Dr. O'Reilly is available for telephone interviews about the importance of role models and mentoring for self-empowerment.