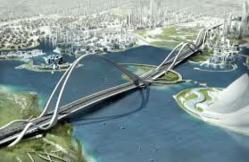 (PRWEB UK) 13 May 2013
Hyundai Engineering and Construction (also referred to as HEC) is a top 10 global EPC company. HEC sits within the Construction Sector of the Hyundai Motor Group and is a significant and profitable part of the Group company. Founded 38 years ago HEC has a diverse project portfolio covering 50 countries around the world delivering strategically important and sophisticated engineering and construction projects through its key divisions – Process Plant, Power & Energy Plant and Infrastructure & Environmental.
The scale of HEC's operations has continued to expand internationally across many developed and emerging economies including the Middle East. This is largely due to a strong track record which is translating into major construction projects across the region and internationally.
To fulfil the specialist needs for these projects, HEC turned to Hunter & Chase for the hiring of its management level and expert technical positions. Hunter & Chase was appointed due to its track record of successful delivery, strong industry networks and reputation within the Oil & Gas and EPC sector. In particular its ability to quickly grasp the key elements of a position profile, meet challenging timelines and engage exceptional candidates that meet the specific technical and general criteria for the positions which are often at challenging or harsh locations. Hunter & Chase also provide mobilisation support which enables easy transition for the newly hired candidates and is an invaluable service for HEC.
For more information about this news and capabilities offered by Hunter & Chase or to get in touch please visit http://www.hunterandchase.com.