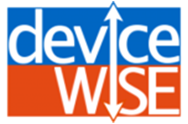 The InventureTrack application is a great example of getting to market quickly by leveraging the power of the deviceWISE M2M Platform
Boca Raton, FL (PRWEB) May 13, 2013
ILS Technology today announced that InventureTrack Systems, a provider of remote asset management, GPS tracking and monitoring systems will present and demonstrate their solutions within the ILS Technology booth at in Las Vegas on May 21-23.
The InventureTrack system leverages the ILS Technology deviceWISE M2M Application Platform to extract data from InventureTrack devices, and provide critical, time-sensitive information such as GPS-enhanced event alerts and usage information. As a result, InventureTrack customers are able to effectively manage all their assets from a single Web-based portal, better informing management decisions based on up-to-the-minute, event-driven alerts and information regarding their assets.
"We're excited to participate in CTIA and proud to feature another of our 'Powered by deviceWISE' partners at the exhibit this year. The InventureTrack application is a great example of getting to market quickly by leveraging the power of the deviceWISE M2M Platform." said Fred Yentz, CEO of ILS Technology. "Time to Market and Time to Money is clearly enhanced as more Application Service Providers adopt our standards-based deviceWISE M2M horizontal platform."
Visitors to CTIA Wireless 2013 can see what deviceWISE can do first hand by visiting ILS Technology and InventureTrack in the M2M Zone at booth #5636.
About ILS Technology
ILS Technology provides the world's leading ready-to-use, off-the-shelf cloud platform to connect enterprise IT systems to the devices and machines on which businesses depend. ILS Technology solutions are easy to deploy to any device without the need for months of complex programming or development. ILS Technology offers unparalleled security to protect company and customer data and ensure regulatory compliance. ILS Technology is a Park-Ohio company.
Visit http://www.ilstechnology.com or http://www.devicewise.com for more information.