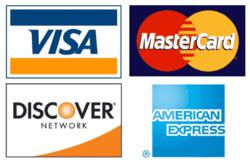 Our customers put a great deal of trust in our company, employees and agents. We take this trust very seriously.
Burnsville, Minnesota (PRWEB) May 10, 2013
The Payment Card Industry Standards Council was formed by the major credit card processors to oversee the security of cardholder information that is entrusted to merchants. Maintaining PCI compliance is a requirement of all merchants who process payments via credit or debit cards.
Viking Magazine Service ("VMS") in cooperation with its Consumer Relationship Management ("CRM") software provider, PSOnline ("PSO") has teamed to ensure that all compliance standards are met or exceeded. Owner David Moulder elaborates: "Our customers put a great deal of trust in our company, employees and agents. We take this trust very seriously. It is for this reason we do not cut corners when it comes to ensuring the integrity and safety of every piece of privileged information our consumer base provides to us."
With the 2013 PCI certification successfully completed, VMS and PSO are already looking to the future. As a fully functional web-based software application, PSO is always on the cutting edge for those in the service industries. Enhanced online customer interaction, in conjunction with additional payment processing features, are just a few areas of focus for the two organizations leading into the summer of 2013.
In its 18 years of existence, Viking Magazine Service (http://www.VikingMagazine.com) has earned an excellent reputation with both the publishers and consumers for reliability, dependability, and integrity. Their mission is to provide consumers and their families with the highest quality magazines at the most affordable price, while assisting the publishers in maximizing their ability to reach our shared target consumer.
To learn more about Viking Magazine Service please contact customer service at 800-339-9492 or visit them online at http://www.vikingmagazine.com.
Founded in 2002, PSOnline is a web based business application that performs order entry, billing, purchasing, inventory management, reporting and collection functions. 
To learn more about PSOnline visit them at http://www.PeriodicalServices.com or email joew(at)periodicalservices(dot)com.