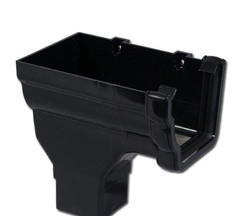 sales of DIY products and building accessories are increasing
Sheffield, UK (PRWEB UK) 16 May 2013
With property prices continuing to rise year on year, British home owners have been left with little choice but to delay moving home, opting instead to stay put. But a new report has shown that as housing prices climb sales of DIY products and building accessories are increasing simultaneously. MP Plastics believe that housing prices are set to rise at an average of 4% over the course of the year, while sales of products for personal home improvement, such as plastic gutters and house paint, have risen. What these figure indicate is that modern British home owners are adopting a war-time 'make do and mend' attitude toward the current housing crisis, fixing up their current homes instead of moving elsewhere.
A spokesperson from a leading online building supplier, Plastic Building Supplies, told us how they have been affected by this sudden boom in the demand for home improvement products. "There is no doubt that we have seen a substantial increase in the number of clients looking for the right products to improve their own homes themselves", they went on to claim that this sudden flourish is due to rising property prices; "People have grown tired of fighting against the rising property costs and have instead decided to make the most of what they have. Home owners come to us all time for everything from square guttering to cleaning supplies in a bid to improve their homes aesthetically, as well as add value to their property."
Plastic Building Supplies are a quality provider of building products and accessories, from ogee guttering to fascia boards, dedicated to keeping our products the lowest priced in the UK. Whatever you building supplies you require we guarantee to give you a quality product, on time and at an extremely competitive price.
For more information visit http://www.plasticbuildingsupplies.com, or alternatively follow them Facebook, Twitter or Google+.