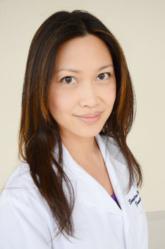 This community needs Family Medicine doctors - we are there for them!
San Antonio, TX (PRWEB) May 15, 2013
Pro-Care Medical Center opened its newest facility, Pro-Care Medical Center - Family Medicine, on April 30 offering family medicine, weight loss, basic imaging and lab services for adults and children. The Center is located at 7403 Leslie Rd. Ste 103, San Antonio, TX.
Staff physicians will include a family practitioner and medical assistant, with more physicians already planned as the center grows with community needs. The center includes 6 exam rooms with room to expand to 13 exam rooms, and its electronic medical records are accessible from all Pro-Care Medical Centers.
"Residents of Northwest San Antonio and the surrounding areas will have quick access to premier family health care services with this new center" said Brent Boecking, Chief Executive Officer for Pro-Care Medical Center. "Our commitment is providing exceptional care and service, and we're excited to be able to respond to a rapidly-expanding community need."
Pro-Care Medical Center accepts most insurance plans. The Center will be open from 8 a.m. to 5 p.m. Monday through Friday. To schedule an appointment or for more information, call (210) 881-0630.
The newest facility is the third of four Pro-Care facilities - three of which are in the San Antonio area. This facility follows closely after Pro-Care Medical Center opened a new clinic at the end of December 2012 in Southwest San Antonio - another medically under-served community.
Northwest San Antonio residents are encouraged to print out this press release for a 1-time $5 B-12 injection or $10 B-complex injection. Community members are invited to meet our physicians and staff, tour the new center, and even make an appointment to see a physician.
About Pro-Care Medical Center
Headquartered in Austin, TX, Pro-Care Medical Center is a multi-discipline group of doctors serving needs ranging from Family Medicine to Injury Rehabilitation. Pro-Care opened its doors in Austin Texas in 2004 and has consistently grown in both services and locations each year. For more information, visit http://www.procaremedcenter.com/.