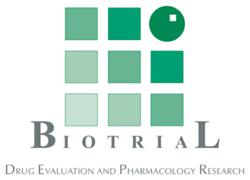 We are very pleased to have obtained such a positive result, especially since we know that we are in a globally competitive market.
Laval, Quebec (PRWEB) May 13, 2013
Biotrial is pleased to announce that following an inspection of Biotrial Bioanalytical Services (BBS) located in Laval, Quebec by the Centre for Drug Evaluation and Research (CDER) division of the FDA, no FDA Form-483 was issued. The inspection was conducted over a five-day period during which the bioanalytical laboratory facilities, procedures, and study specific data were thoroughly reviewed.
BBS President, Michael Mancini, Ph.D., P.Chem., said, "We are particularly proud to share the information with our clients that the 2013 routine pre-approval inspection resulted in no observations and that it demonstrated that we have maintained our uncompromising commitment to quality. We have exciting development plans for the future and are ready to deliver outstanding services to our customers.''
"We are very pleased to have obtained such a positive result," said Jean-Marc Gandon, President and CEO, "especially since we know that we are in a globally competitive market; we have set the bar very high and shown that the bioanalytical services we deliver at BBS are exceptional. The fact that the FDA had no observations demonstrates a high level of conformity to the regulations, thereby assuring our customers that the studies performed at BBS are carried out with cutting-edge science, competence and state-of-the-art equipment – that is what we deliver."
BBS is a GLP-certified laboratory accredited by the Standards Council of Canada (SCC), Canada's national Good Laboratory Practices monitoring authority. In addition to the FDA inspections, the laboratory has been inspected by AGES (Austrian Agency for Health and Food Safety). BBS provides bioanalytical services to support clinical and non-clinical development, including method development & validation, feasibility studies, technology transfer, bioavailability & bioequivalence studies, as well as therapeutic drug monitoring.
BBS employs a group of highly skilled scientists, has more than 250 validated assays that include some of the most challenging methods, has numerous exclusive proprietary methods, 25,000 sq. ft. of cutting-edge laboratories and workstations, and over 21 mass spectrometers including state-of-the-art ABSciex API 6500.
About Biotrial
Founded in 1989, Biotrial is a leading CRO specialized in Early Development with a wide range of services from Non-Clinical Pharmacology, Phase I studies, Phase II-IV Trial Management, Bioanalysis, Oncology, Data Management, Biostatistics, ECG & Imaging Core Lab (QT/QTc Trials, Psychometric Testing, Imaging, EEG/PSG Assessment), Regulatory Affairs to Medical Writing.
Based in France, Belgium, the United Kingdom, Canada and the United States, Biotrial performs hundreds of studies a year and offers tailor-made solutions to Biotech and Pharmaceutical companies.
For further information, please contact Anne Peron on [+33] (0)2 99 599 191 or visit http://www.biotrial.com.