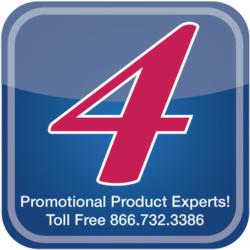 Essex, Ct (PRWEB) May 13, 2013
May is Skin Cancer Awareness Month and 4AllPromos, a promotional products retailer, is reminding customers how important it is to protect your skin from the sun all year round. Sunscreen isn't the only way to protect skin from the sun, sunglasses, hats and umbrellas all help to block out the sun's UV rays.
Useful promotional products such as travel size sunscreen, hats, umbrellas and sunglasses help to remind customers about the importance of using caution in the sun and throughout the summer months. Skin cancer is the most common type of diagnosed cancer in the United States.
Summer bring people out to beaches, amusement parks, fairs and onto boats, all places where the sun can cause extreme damage. Gift shops, beach stands, restaurants and other hot spots can help promote summer safety by selling or handing out promotional and custom imprinted sunscreen and other summer apparel. According to skincancer.org daily application of an SPF of 16 or higher can help cut the risk of melanoma in half.
The American Marketing Association has proven that promotional products help draw attention to a company, brand or cause. Custom imprinted products and giveaways have also been shown to help increase profit and create customer loyalty. Summer is the ideal time to reach out to crowds at outdoor events and introduce a brand while brining awareness to an important campaign.
4AllPromos is a leading marketing of thousands of custom imprinted and promotional products for the summer, weddings, proms, non-profits, businesses, schools and more. 4AllPromos has a large inventory of more than 15,000 tote bags, pens, mugs, t-shirts, magnets, personal products, office supplies and more. For more information about how promotional products are an effective form of advertising and marketing visit http://www.4allpromos.com or call 1-866-732-3386.