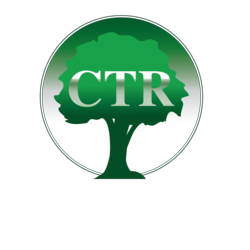 CTR offers tax debt resolution and tax services for individuals and businesses across the United States.
Los Angeles, CA (PRWEB) May 11, 2013
Every year, the tax professionals at CTR's California taxpayer advocate hear stories of the incredible problems their clients experience from fraudulent tax-related activities. To protect these taxpayers from the consequences of such illegal behavior, the company has developed a new program that focuses solely on stopping tax fraud in local markets and providing education on the topic. The tax team decided to take a three-tiered approach to this issue to provide a comprehensive experience for each individual that needs their help.
CTR put its focus in three different areas of tax fraud: the past, the present and the future. "A tax specialist like Richmond tax attorney is going to take each case and make sure that they find a solution to any previous problems, get the client back on their feet and show them what the next steps are to prevent this from happening again. We listen to your story, find out the cause and then tailor our program to the needs we hear from your experience. Taxpayers can end up with debt, lost tax refunds and a range of other problems because of tax fraud," stated a CTR representative.
When assessing the damage from a tax fraud case, a specialist at one of CTR's offices will determine if any financial impact has been made and what confidential information may have been compromised. Tax experts will urge clients that suspect mail fraud or fear that their social security number or accounts have been hacked to contact the police. The heart of this new program rests in having a professional such as a Cleveland tax attorney guide an individual through every step of dealing with tax fraud.
Once a taxpayer has started CTR's new program, they have the option to enroll in two very helpful services to protect them from future tax issues. The first is a series of courses that the company's Irvine tax attorney created to help people learn how to protect themselves from tax fraud and information theft in this digital age. The second program CTR's clients can enroll in is the tax preparation service. The company introduces each individual to a member of its income tax preparation team and lets them get to know their assigned expert's background, training and credentials. This builds the trust needed to help taxpayers feel comfortable letting a tax professional file their taxes.
CTR offers tax debt resolution and tax services for individuals and businesses across the United States. The company uses a three step program to create personalized strategies to help taxpayers settle their IRS debt. The company offers many services, including: state and federal tax debt resolution, IRS audit defense, tax preparation and bookkeeping.