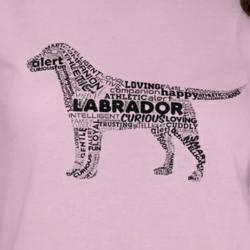 Growth has exceeded our expectations.
Darien, CT (PRWEB) May 14, 2013
The team at Labradors.com is pleased to announce they have fetched over 20,000 members and over 250,000 "Likes" on Facebook for their online Lab loving community. Co-founder Jeff Smith says the remarkable rate of growth has exceeded their expectations. "While we were confident a professionally developed, breed specific website like ours would find an audience, we've been blown away by the reception we've received in the Labrador Retriever community. We believe our ability to provided focused content and great savings is really meeting a need like never before."
Labradors.com is a fast-growing online community of people who love Labradors. Since its public launch February 25, 2013, the site has attracted attention and members from across the country and around the world. "We continue to see acceleration in the rates in which people are becoming members and we are determined to make this site the #1 place Lab owners and enthusiasts turn to" said Smith.
Perhaps the most important aspect of reaching 20,000 members and 250,000 Likes comes from having good information to analyze trends. "We see that our members enjoy sharing and viewing Labrador photos on our site, and really like stories about Labs being adopted into loving homes. There's also been a nice response to some health related articles we've posted. On Facebook, we try to bring out the fun surrounding Labs, and we gets lots of positive comments about the funny captions we add to photos and the comics we post. We're here to serve our members so knowing what people respond to helps us continuously improve their experience."
In the weeks to come, Labradors.com is emphasizing the members-only Labradors.com Shop, where the love of the breed stands out with its offering of unique hand-picked Labrador products such as high-quality art prints, things for the home like customizable Labrador pillows and pottery, and items showing Lab love such as bumper stickers and Labrador t-shirts. Smith explained, "Since we began offering the Labrador bumper stickers in Mid-March, we have sent out thousands to our members. It's been an incredibly fun and popular item."
Items purchased from the Labradors.com Store are attractively priced and backed up with great customer service and a 30 day satisfaction guarantee. According to Smith, "We're always on the lookout for more high-quality products and original art to offer our members, so if you're an artist whose work fits the bill, we'd love to hear from you." Smith added, "Our members seem to be really enjoying our shop and right now there is a lot of interest in our jewelry. We believe that particular trend probably ties into Mother's Day."
Smith added "Every day, members are sharing their stories with us and they trust we will continue to respect the connection they share with their dogs. We're doing our best to help Labs find loving homes and the support we're receiving from the Rescue Group community is telling us we're doing the right things.
"We're going to continue to advocate for dogs and their owners and make having a dog in the family as positive an experience as possible. We love to educate, entertain, offer savings, and do what we can to help dog owners give their pets a safe and loving home."
For more information, please visit us at http://www.labradors.com.
###
Coventure Media is an online marketing company specializing in managing ecommerce and online strategies for growing businesses.
Their current flagship project is The Better Dog Network, creating the largest breed-specific network of dog owners anywhere in the world. Led by Labradors.com, the network is focused on developing a dynamic online community where members can share, learn, and save. BDN website content includes proprietary dog training videos, social forums, support for pet owners through all stages of their dog's life, and other dog-related products and services. Please contact us for more information.