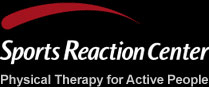 Concussion management is an essential aspect of any sport and [at EYFA], we do everything in our power to eliminate the possibility of long-term damage
Bellevue, WA (PRWEB) May 13, 2013
The dangers of sport concussions in youth have received substantial attention recently. Because young brains are still developing, it is vital to correctly manage youth concussions to ensure normal neurological performance. To jumpstart that process, Sports Reaction Center (SRC), which has a unique Concussion Management Program designed to prevent further injury after a concussion, has teamed with the Eastlake Youth Football Association (EYFA) to help make football safer for the players.
EYFA is the first club in the Greater Eastside Junior Football Association to implement SRC's program, and plans to institute mandatory concussion screening for all players. EYFA has long been concerned with understanding and taking steps to avoid concussions so the association turned to SRC for help in establishing a formal "return to play" protocol to which all coaches can adhere on a consistent basis. The change in state law now requires suspected concussions to be removed from the field and only returned to play when cleared by a professional.
SRC's partnership with EYFA comes on the heels of the National Football League (NFL) brain injury trial—thousands of former players are suing the NFL over injuries sustained after being forced back on the field too soon after a concussion. Several former players who have committed suicide—most notably Junior Seau, a former San Diego Chargers and New England Patriots star—have been found posthumously to have had a degenerative brain disease linked to repeated head trauma (2).
SRC founder Neil Chasan explains that when athletes return to play too soon after their initial concussion, they risk a repeat concussion and experiencing potential serious consequences, such as:
● Cognitive difficulties (poor balance/coordination, memory problems),
● Brain swelling/damage; and even
● Death (in extreme cases).
SRC's Concussion Management Program was created to negate the impacts of concussions and reduce the chance of re-injury. The program consists of a sequence of baseline tests that measure an athlete's normal brain function, which is then compared to post-concussion testing in order to determine when they can safely return to action.
1.SRC uses ImPACT (Immediate Post-Concussion Assessment and Cognitive Testing) and BESS (Balance Error Scoring Testing) to evaluate the multiple measures of cognitive function.
2.The clinic also performs the SCAT 3™ Tests
3.To assess players' reaction time, SRC uses a technology called D2 by Dynavision, which is an evaluation tool for head injuries, concussions and visual field deficits. The Dynavision D2 Visuomotor with a Tachistoscope is the only system that is widely used by athletes for reactive/cognitive training and testing.
SRC has instructed the coaches in the use of the King-Devick sideline assessment tool to objectively identify suspected concussion. Even slight concussions can cause lasting injury, and should be treated at the first indication of a problem and monitored thereafter. While certain symptoms of concussions may be immediate, others may be delayed in onset by hours or even days after injury. Belated signs of concussions include:
● Concentration/memory complaints;
● Irritability or other personality changes;
● Sensitivity to light and noise;
● Psychological adjustment problems and depression; and
● Affected sense of taste and smell.
Chasan asserts that once an athlete is diagnosed with a concussion, testing should determine whether it's safe for them to return to play in their sport.
"Concussion management is an essential aspect of any sport and [at EYFA], we do everything in our power to eliminate the possibility of long-term damage," said Garret Rogers, President of EYFA.
For more information on the services offered by Sports Reaction Center, visit http://www.srcpt.com.
About the Sports Reaction Center (SRC):
Based in Bellevue, Washington and attracting athletes of all levels from the Bellevue, Seattle, Kirkland and Redmond areas, as well as around the United States, the Sports Reaction Center(SRC) was founded by Neil Chasan in 1997. SRC performs sports physical therapy services that incorporate innovative technology such as Dynavision, OptoJump and the NASA-developed Alter-G. The clinic additionally offers concussion management and biomechanical assessment. SRC's clients include multiple athletes who have qualified for the Olympic Trials in Track and Field, as well as marathoner Mike Sayenko, Olympic hurdler Virginia Powell, and NFL, NBA and MLB players. The clinic also works with area organizations such as Club Northwest, VO2 Multisports, and the Seattle Rugby Club. A graduate of the University of Washington's physical therapy program in 1982, Chasan is a consultant to the U.S. Olympic Training Center, U.S. Rugby Sports Medicine, and Alter G. Neil is the author of the book Total Conditioning for Golfers, and the creator of the video "The Swing Reaction System". Neil published "Pain Free Back", an iPhone application. A clinical faculty member of the University of Washington's physical therapy program since 1990, Chasan teaches and consults with physical therapists around the world.
2.Pennington, Bill. "Business." BostonGlobe.com. The Boston Globe, 06 May 2013. Web. 06 May 2013. bostonglobe.com/business/2013/05/05/concussion-clinics-proliferate-amid-sports-injuries-anxious-parents/izn2YbCikYSrQwwM9q0AMJ/story.html.