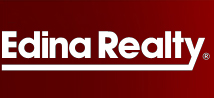 My team and I are dedicated to providing resources for our clients that make a difference
Ramsey, MN (PRWEB) May 11, 2013
Buyers looking for a down payment assistance program to help them find their dream home can count on Kris Lindahl of Edina Realty to provide the necessary resources. At a seminar over the weekend Lindahl will help buyers find the right program and make the search easier.
Lindahl created the Minnesota Down Payment Assistance website that allows buyers to enter a few pieces of information and receive a real-time email listing the programs they may be eligible for. "Using a resource like this one is how buyers get one step ahead of the rest," Lindahl said.
"My team and I are dedicated to providing resources for our clients that make a difference," Lindahl said. Following the demonstration of the website and other helpful resources the experienced agent will host a Q&A session during which he will answer any general or personalized real estate questions.
"It's important to me to get out in the public and address any concerns they have," Lindahl said. His several years of experienced have earned him a high reputation in the real estate community.
Call Kris and his team now for more information at (763) 634-5895 and visit the Minnesota Down Payment Assistance website to get started today!