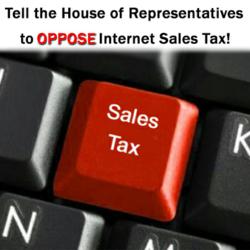 (PRWEB) May 21, 2013
Sales tax online may be a difficult task to achieve, with over 9,000 different sales tax jurisdictions, and some states without sales tax. The Market Place Fairness Act will offer free software to merchants, but the merchant will still be stuck with the burden of integrating the software into their databases. Some merchants will find this easier than others. "As with any new software technology there's a learning curve for all parties involved and software maintenance and patches will also need to be performed by the merchant from time to time. Most robust software typically have annual support contracts to perform maintenance and patches which could be an additional reoccurring expense to the merchant," says Bob Evans at eVacuumStore.
The bill passed the U.S. Senate, but it is expected to face Opposition in the House. "If the Bill were to become law it would overturn a Supreme Court decision Quill Corp v. North Dakota. An item such as an Electrolux vacuum can save the consumer up to $150.00 by making the purchase online under the current law. These tax savings make eCommerce such a large part of our economy. If Congress imposes this tax hike these savings will no longer be passed on to the customer, which could cause the eCommerce bubble to burst and send the economy back into recession," says Evans.
Please call your Congressman at the House of Representatives and tell them you oppose the Market Place Fairness Act, and to seek other alternative for raising tax revenues.