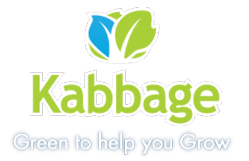 We are incredibly proud to be the first to exclusively use QuickBooks data to make real-time decisions and deliver funding to businesses in minutes.
Atlanta, GA (PRWEB) May 14, 2013
Kabbage, Inc., the leading online provider of small businesses financing, announced today that it is the first company to exclusively leverage QuickBooks data to instantly approve and extend funding to small businesses. This is a significant milestone for the company and marks a major expansion to serve all small businesses, regardless of whether they operate online or offline. Kabbage will now be able to provide its award-winning funding solution to more than four million QuickBooks small business customers, across retail, service, and manufacturing industries.
"Small businesses have long struggled with access to capital. As a company dedicated to helping small businesses succeed, we continually explore how to help them obtain fast and accessible funding options," said Kathy Tsitovich, Director of Business Development for Intuit's Small Business Group. "We chose to work with Kabbage because we are impressed with the company's ability to leverage QuickBooks data in real time through our Intuit Partner Platform, and deliver capital to small businesses in just minutes."
Since launching two years ago, Kabbage has disrupted the traditional world of time-consuming and manual underwriting with its data-driven underwriting platform. The company has innovated rapidly by adding ecommerce, social media, payments, shipping and now QuickBooks accounting data to its Data Context Engine in order to underwrite small businesses instantly and deliver funding to them in minutes.
"Small businesses need partners that understand their business and can help them save time and money," said Marc Gorlin, Co-Founder and Chairman of Kabbage. "We are incredibly proud to be the first to exclusively use QuickBooks data to make real-time decisions and deliver funding to businesses in minutes. We've been often asked when Kabbage would support the bricks and mortar counterparts to online businesses. That day has arrived. Today's expansion dramatically accelerates Kabbage's vision of democratizing access to capital for all small businesses. "
About Kabbage, Inc.:
Kabbage, Inc., headquartered in Atlanta, has pioneered the first financial services data and technology platform to provide funding to small businesses in fewer than 7 minutes. Kabbage leverages data generated through business activity such as online sales, shipping, and dozens of other sources to understand performance and deliver fast, flexible funding in real time. Kabbage is venture funded and backed by Thomvest Ventures, Mohr Davidow Ventures, BlueRun Ventures, the UPS Strategic Enterprise Fund, with additional investors including: Ron Conway's SV Angel, David Bonderman, founder of TPG Capital, Warren Stephens, CEO of Stephens Inc., Western Technology Investment, H. Barton Asset Management, and TriplePoint Ventures. For more information, please visit http://www.kabbage.com and follow the company on Facebook and Twitter.