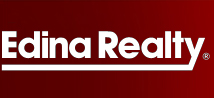 I wanted to create a resource that will make buyers more confident in their choice of assistance program
Saint Francis, MN (PRWEB) May 11, 2013
With down payment assistance programs being a popular choice for first-time buyers and general buyers alike there are more and more people looking for information on them. Kris Lindahl of Edina Realty will host a seminar over the weekend at which he will pass on valuable information to buyers about assistance programs.
One resource that Lindahl will demonstrate is the Minnesota Down Payment Assistance website that he created for buyers. "I wanted to create a resource that will make buyers more confident in their choice of assistance program," Lindahl said, and continued,"this website allows buyers to find out which programs they're eligible for right away."
The website allows buyers to enter a few pieces of information and receive a real-time email listing the programs they may be eligible for. "This is a great first step in the process," Lindahl said.
Lindahl is a trusted voice in all-things real estate. His recent efforts awarded him the Chairman's Award, the highest honor an Edina Realty agent can receive, for excellence in sales, sales volume, and customer service.
Following the demonstration Lindahl will hold a Q&A session during which he will answer any general or personalized real estate questions.
Call Kris and his team now for more information at (763) 634-5895 and visit the Minnesota Down Payment Assistance website to get started today!