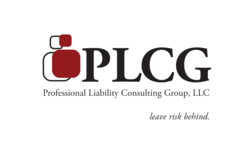 FI360 and PLCG are true partners, combining the benefits of AIF certification with professional liability insurance discounts of 15-30% exclusively through PLCG.
Doylestown, PA (PRWEB) May 31, 2013
Professional Liability Consulting Group along with FI360 are pleased to announce that Tom Schrandt, Managing Director and Steve Saulino, Director of Sales have received their Accredited Investment Fiduciary (AIF) designation.
Completing their AIF designation has further cemented the relationship between Professional Liability Consulting Group and FI360.
In making the choice to become AIF designated Professional Liability Consulting Group understands the complex exposures that retirement advisers face. This understanding is critical to communicate with insurance carriers who are offering coverage to retirement advisers. Ensuring that the current policies offered are in sync with all the recent changes to ERISA law. This insight has enabled PLCG to negotiate with insurance carriers in order to provide you with excellent coverage and exclusive discounts.
Individuals that receive the AIF certification are eligible for insurance discounts of 15-30% exclusively through Professional Liability Consulting group.