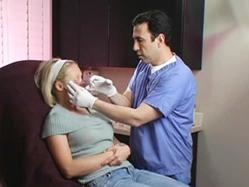 Los Angeles, CA (PRWEB) May 10, 2013
On April 30, 2013 an Express.com report entitled: "Botox Gave me Back my Life: Burn Victim Makes Miraculous Discovery with Beauty Treatment" (go to goo.gl/ahCEX) details how a British plastic surgeon used Botox to cure the woman of her severe, chronic itching, a common affliction of burn sufferers.
"It truly is amazing the number of uses that have been found for Botox," says Dr. Simon Ourian, Medical Director of Epione Beverly Hills. "I have to applaud the U.K. physician that made the connection between the burn victim's symptoms and the properties of Botox. He put that information together and was able to effect a remarkable outcome."
According to the article, the woman was burned in a freak accident suffering burns to her neck, face and hands necessitating multiple skin grafts. It is not uncommon for severe burn victims to suffer from severe and constant itching as a result of nerve regeneration and the destruction of oil glands that would normally moisturize the skin.
The report goes on to say that various treatments were tried with no success. The U.K. plastic surgeon postulated that the victim's itching might be related to the destruction of her sweat glands and that Botox could be used to block muscle contraction that was to the remaining nerves. The victim's relief from her symptoms was almost immediate.
"More than 50 burn patients are now reported to have treated with Botox," says Dr. Ourian. "I look forward to see the results of the trials that are planned to further test the treatment."
Dr. Ourian has been a pioneer in laser technology and non-invasive aesthetic procedures including Restylane, Juvéderm, Radiesse and Sculptra. These treatments are used for the correction or reversal of a variety of conditions such as acne, acne scars, skin discoloration, wrinkles, stretch marks, varicose veins, cellulite, and others. More information about Botox can be found on Epione's website.