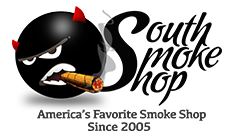 MIAMI, FL (PRWEB) May 14, 2013
Earlier this year, Scandinavian Tobacco Group (STG) publicly announced a new "affordable luxury" cigarillo. After each of the three cigarillo types – No 7, No 12, and No 35 (see below) – received high praise from cigar aficionados worldwide, South Smoke Shop decided to offer its loyal customers these new foil-wrapped treats. The fact that the new cigarillos were market-tested and approved made their decision easy.
South Smoke Shop, located in Miami, FL, has been a supporter of STG products for a long time. Even before the new Cubero brand emerged in January 2013, the shop was selling popular STG brands like Captain Black, Winchester and TALON. Because the new Cubero cigarillos match – and even exceed – the standards set by their predecessors, the owners of South Smoke Shop expect them to be hot sellers.
"Today, cigars appeal to a wide variety of people," Martin Gonzalez said. "That's why it's great when products like Cubero cigarillos emerge. They give everyone the opportunity to smoke a tasty, high quality cigarillo at an affordable price. We're excited to see the kind of crowd they attract."
A cigarillo, a shorter and narrower version of a cigar, has become increasingly popular over the years. It gives people with shorter cigar-smoking endurances the chance to enjoy a smoke for the right amount of time. And because many cigarillos are flavored and sweetened, people who like puffing on tobacco, but find regular cigars too intense, are more attracted to them.
With three distinct flavors, the Miami smoke shop is sure STG enthusiasts will give each of the Cubero cigarillos a try and keep coming back for more. The three types of cigarillos include:

Cubero Blend No 7: a cigarillo with a distinct grape flavor. If you prefer simple, fruit-infused tastes, the No 7 is for you.
Cubero Blend No 12: a cigarillo with hints of chocolate and coffee. This is a good one to sit outside with and watch the sun rise.
Cubero Blend No 35: a cigarillo with a variety of infused flavors including rum, mint and sugarcane. This is for smokers who enjoy complex tastes over simpler ones.
Lucky for cigar smokers worldwide, Cubero makes it easy for you to discover a favorite. On the main Cubero website, you can sign up to receive a free cigarillo. Then, after smoking one of the new cigarillos for free, you can order more of them in packs of 5 online at South Smoke Shop.
About: South Smoke Shop was founded in 2005, and is part of a network of nationwide wholesale distributors of tobacco products and cigar accessories. To place an order or inquire further, please call the cigar-smoking experts at South Smoke Shop at 1-800-774-0414.