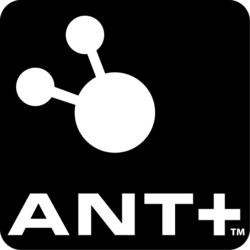 We have made things as simple as possible for app developers
Cochrane, Alberta, Canada (PRWEB) May 13, 2013
ANT Wireless, a division of Dynastream Innovations Inc., announces the newly upgraded link between apps and ANT+ wireless devices with the ANT Android SDK v4.0. The SDK includes an improved ANT API (application programming interface) supporting simultaneous app connections and a brand new ANT+ API which will simplify development with ready-to-use ANT+ profile plugins, certified to adhere to ANT+ interoperability standards.
The new APIs allow for multiple applications and multiple sensors to run concurrently while sharing the same data. Optimizing these industry-guiding features and advanced network possibilities opens up a limitless array of consumer app options and links users to 60 million available ANT+ sport, fitness and health devices.
Watch overview video here:
"We have made things as simple as possible for app developers," stated Rod Morris, VP, ANT Wireless. "By implementing the ANT+ device profiles and providing them as plugins, virtually anyone can easily build an ANT+ app regardless of their technical knowledge, and can focus on their creativity instead. With our new API, multiple apps can connect to multiple sensors concurrently. This is a huge benefit that really eliminates any restrictions and offers developers the flexibility to create the very best possible experience for consumers."
Concurrent Multi Sensors, Multi Apps:
ANT is open to everyone and is designed so that apps can use data from any device at the same time. Data can be real time or stored, sent or received. As an example, someone using an ANT+ continuous glucose monitor can utilize their device 24/7 and will not have to exit or stop their app in order to add for example a Heart Rate monitor while heading out for a run. That same person could also be monitoring their heart rate and pace on separate applications simultaneously. All of these data sets can be tracked independently - to monitor your progress or share with workout buddies.
If the runner is tracking her run data on a fitness app, she can also listen to music on separate app using the ANT+ Controls Profile. The app can send data like the track title and elapsed time to an ANT+ watch with ANT+ Controls capability which can also be used to send back commands like volume control and next track.
Implemented Profiles:
The new ANT Android SDK is designed to allow the ANT+ API to grow dynamically. ANT+ plugins will be continually added to support not only all of the existing, but also future ANT+ profiles. Initial plugins now released include ANT+ Heart Rate, Weight Scale, Stride Speed and Distance, Geocache, Environment and Audio, Video and Generic Controls. Second and third releases (expected Q2 2013) will include all bike profiles and then Blood Pressure, and Fitness Equipment.
Universal Mobile Connectivity:
The universality of the ANT Radio Service and APIs covers multiple Android devices allowing apps to extend across all vendors of smartphones. All ANT+ enabled Android devices can utilize this new functionality without fragmentation across Android versions. Android smartphones can network with sensors, displays, PC's, bike computers, watches, tablets and other phones simultaneously. All apps will work seamlessly with manufacture-enabled ANT+ handsets (30 million currently) as well as with Android devices utilizing the USB Host feature (via an ANT USB) including tablets, smartphones, etc.
"We're all about simple, seamless and trusted solutions," added Morris. "We've done the heavy lifting on our end so that developers can easily and quickly design consumer products that just work."
Getting Started:
Access to the upgraded ANT Radio Service and API is simple. Visit the ANT+ website to access downloads for the ANT and ANT+ APIs, sample code and the required services which are also available through the Google Play Store. More on ANT+ tech features.
###
About ANT / ANT+ (http://www.thisisant.com)
ANT is a proven protocol and silicon solution for ultra-low power (ULP) practical wireless networking applications. With over 60 million devices in the market, ANT+ facilitates interoperability between ANT+ devices and the collection, automatic transfer and tracking of sensor data. Applicable in sport, wellness management and home health monitoring, ANT+ (built on the base ANT protocol) defines device profiles that specify data formats, channel parameters and network keys. The ANT+ Alliance is an open special interest group of companies who have adopted the ANT+ promise of interoperability. The Alliance ensures standardized communications through optimized brand value and partnerships with other top tier products.
ANT+, the leading ultra-low power (ULP) wireless technology, allows effortless communication between monitoring devices for health, fitness and sport. Leading brands including Garmin, Timex, Sony Mobile, A&D Medical and CycleOps use ANT+ technology to create monitoring systems that work.
The company behind ANT Wireless is Dynastream Innovations Inc. (http://www.dynastream.com). Dynastream was established in 1998 and became a wholly owned subsidiary of Garmin Ltd. in December 2006. Dynastream is based in Cochrane, Alberta, Canada, and is a world innovator in the research and development of inertial and wireless technology.
ANT+ Product Directory (http://www.thisisant.com/directory)
The ANT+ Product Directory is a complete inventory of all ANT+ certified or verified products. It is a tool designed specifically to help consumers source hundreds of industry-leading devices and all compatible products within the vast ANT+ ecosystem. Devices may be searched by product name, brand, activity or product category, allowing the consumer to create a monitoring system that meets their specific needs.