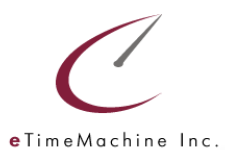 In our fast paced business environment with changes occurring constantly, how can you afford to not have Audit Trail? – Harry Moosmann, ALSTOM Power.
Markham, Ontario (PRWEB) May 23, 2013
Audit Trail for Oracle Primavera P6 EPPM, a powerful solution that turns P6 into a fully auditable product, has achieved Oracle Validated Integration status.
Audit Trail for Primavera P6 EPPM helps companies to address critical business needs, including, but not limited to:

Providing information required for claim resolutions.
Addressing compliance with external or internal auditability requirements.
Ensuring critical business data integrity.
Assisting with software license management.
"Game Changer", "Humongous", "Must Have", "Long Awaited" are just some of the examples of what our customers and partners think about this product.
ABOUT AUDIT TRAIL
Audit Trail for Oracle Primavera P6 Enterprise Project Portfolio Management is a highly configurable monitoring solution that allows companies tracking changes on specified P6 business objects with the required level of details. Companies can continue utilizing functionality of Oracle Primavera P6 EPPM while turning it into a fully auditable application. Audit Trail let users focus on critical business objects, thus providing the following benefits to business users:
Audit information is business relevant.
Business users have full access to the audit information.
Companies have complete control over the audit data volumes. 
ABOUT ORACLE VALIDATED INTEGRATION
Oracle Validated Integration establishes credibility with Oracle customers by providing them with confidence that the integration is designed in a reliable, standardized way; has been tested as functionally and technically sound; operates and performs as documented.
Validation includes a range of technical and process-oriented testing:

Integrated Functionality: The integrated partner and Oracle products pass all pre-defined test cases and scenarios, and the products work together as specified without compromising functionality available from either product operating separately.
Data Integrity: The integrated solution must not compromise data integrity.
Security: The integrated solution must not compromise data or application security or access control restrictions that are enforced by either product.
Documentation: Documentation must be published which includes installation guide, user guide, and the technical integration document.
ABOUT ETIMEMACHINE
eTimeMachine is a software development company with unique expertise in enterprise work management software development, data handling, auditing and monitoring. It focuses on providing work management solutions that best meet today's fast-paced business environment with ever-changing demands constantly being placed on organizations and their management and teams.