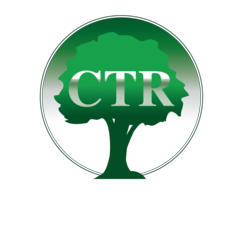 Our company seeks to help individuals and businesses with IRS tax debt.
Philadelphia, PA (PRWEB) May 13, 2013
Tax relief company CTR has expanded training and assistance to help more small businesses with IRS tax debt problems and payroll tax problems. In addition, the company has started a bookkeeping department to assist companies with accounting issues. The company has traditionally helped individuals and businesses with IRS debt issues, but discovered that many small businesses need tax problem help.
"Small business owners can end up owing a lot of taxes to the IRS if they miss payments or miscalculate their owed taxes," said a CTR Spokesperson. "When our garnishment lawyers mentioned that these programs were a natural growth from our current services, we started training our employees."
CTR has worked for small business owners in the past with great success. Business tax debt can ruin both the business and the business owner's finances. The IRS can seize assets from the business, including property, should the debt go unpaid. In addition, the IRS may conduct an investigation to determine if a business owner's liability. Many small business owners have not taken the proper steps to legally separate themselves from their business.
"Our Philadelphia tax attorney just told us about a case where the small business owner had their home and business seized by the IRS for failing to pay business taxes," said a CTR Spokesperson. "These are serious circumstances that require the skills of a tax team that has worked on these types of cases before. Our tax attorneys and CPAs have years of experience dealing with these issues."
CTR management decided to start a bookkeeping division within the company to assist small business owners with accounting and tax issues throughout the year. The preventative program will help companies avoid tax trouble and accounting issues throughout the year. In addition, CTR will manage small business payroll problems.
"Our company seeks to help individuals and businesses with IRS tax debt," said a CTR Spokesperson. "That includes helping out before there is a problem. It's important to take actions that will provide your business the highest possible sustainability and success potential. Our new program will help with tax problems and accounting problems to ensure that becomes a reality."
CTR offers tax debt resolution and tax services for individuals and businesses across the United States. The company uses a three step program to create personalized strategies to help taxpayers settle their IRS debt. The company offers many services, including: state and federal tax debt resolution, IRS audit defense, tax preparation and bookkeeping.