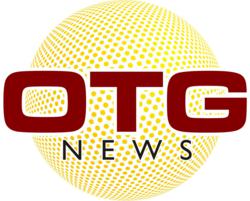 Thomson, IL (PRWEB) May 10, 2013
Off The Grid News is excited to announce the release of their 156th episode of Off The Grid News radio. For this very special radio show, Off The Grid News connects with the leading scorer on National Geographic's Doomsday Preppers, Captain Bill Simpson. Then, during the second half of the radio show, hosts Bill Heid and Brian Brawdy pound out some hard-hitting and heavy topics that are sure to set the listener's brain in motion.
For the first half of the Off The Grid News radio show, former Doomsday Prepper guests Brian Brawdy and Captain Bill Simpson regale listeners with why their life experiences have amplified their passion for educating people about the importance of being prepared.
Captain Bill takes the educational ball and rolls with it by speaking about how there are dangers in looking to media sources for credible information. He talks about how people will post information and conspiracy theories to scare the general public without the use of credible information. He goes on to say how he has witnessed firsthand that someone will post something that people want to know how to do or how to make and will not educate their followers on the consequences of their actions.
To wrap up his segment of the show, Captain Bill Simpson is encouraged to tell listeners about the book that he has coming out called, "The Nautical Prepper: How to Equip and Survive on Your Bug Out Boat." Heid and Brawdy help listeners find out where and when they can find the book as well as how to reach out to and keep up with Simpson.
Then, to move into the second half of the show, hosts Heid and Brawdy discuss hard hitting topics. They start by speaking about what they perceive to be a lack of reality in reality TV and why they believe that ending a show with a prayer plays a big role in the success of A&E's hit TV show, "Duck Dynasty."
Finally, from "Duck Dynasty" and Si Robertson, Heid and Brawdy move into talking about how politics and religion are slightly combative, yet should coexist. Brawdy suggests that if it is God's will then it should be, but he questions how much influence the rules of politics should have on God's rules. Heid suggests that maybe political structures are meant to be markers along God's path.
To listen to this informative and hard-hitting interview, go to http://www.offthegridnews.com/2013/05/09/doomsday-prepper-bill-simpson-unplugged-with-brian-brawdy-episode-156/?utm_source=pr&utm_medium=pr&utm_campaign=pr051013.