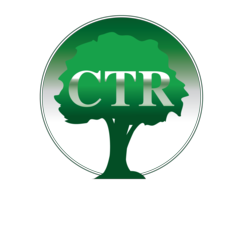 CTR offers tax debt resolution and tax services for individuals and businesses across the United States.
Chicago, IL (PRWEB) May 12, 2013
Every success story starts with a problem that leads toward a specific solution. The tax experts at CTR are excited to announce their new tax settlement program which creates tailored resolutions that help taxpayers find that success in their financial situations. There are two main focus points to the company's new service. The first point is the background investigation. The second focus is incorporating the wide selection of tax debt relief plans used by the IRS to resolve a balance from unpaid back taxes. With the help of one of CTR's IRS debt tax attorneys, anyone facing tax problems can get the help they need.
"Whenever we launch a new program at CTR, the goal is to strengthen our overall level of service as a tax company. Our tax experts work hard every day to solve their clients' IRS problems, and this new initiative is going to streamline that whole process to the benefit of every taxpayer involved with one of these tax debt specialists. We've set up free consultations to get taxpayers in the door so that we can show them how there are IRS payment plans that will settle their balances quickly and efficiently," stated a tax representative at CTR.
To ensure the success of CTR's new program, the tax professionals researched the latest criteria for IRS debt relief options. By familiarizing themselves with the federal government's thresholds for unpaid tax balances, the company guarantees that the information provided to clients in this new service is accurate and up to date. Within the three main classes of settlement options, each individual is going to find a solution that will satisfy the IRS without causing increased financial stress. For example, a tax settlement attorney may recommend an Installment Agreement to divide a taxpayer's total balance into small monthly payments to accommodate other financial responsibilities.
Once a resolution option has been decided upon through CTR's most recent service launch, the IRS tax problem help doesn't stop there. The company's professional tax attorneys will follow up with clients and suggest other program offerings that will keep taxpayers from facing future state or federal tax problems. The tax preparation team provides straightforward and transparent income tax return services. CTR's tax professionals want to be available for anyone to get the help they need, regardless of the nature of the case.
CTR offers tax debt resolution and tax services for individuals and businesses across the United States. The company uses a three step program to create personalized strategies to help taxpayers settle their IRS debt. The company offers many services, including: state and federal tax debt resolution, IRS audit defense, tax preparation and bookkeeping.